The most powerful man in the world and the least powerful member of society.
This is how Tim Shriver, Ph.D., Chairman of the Board, Special Olympics, described the close sibling relationship between his uncle, President John F. Kennedy, and his disabled aunt, Rosemary Kennedy, in his keynote presentation, "The Inclusion Revolution: How Our Country's Most Excluded Citizens Are Awakening a New Hope," at the 2019 Bridge Conference.
Dr. Shriver reminded us that no matter who we are or where we come from, embracing differences in those around us can bring true positive change to the world. Here are three lessons he offered for consideration as you develop your fundraising campaigns:
Lesson #1: We Are United by Diversity 
Everyone is different in some way. Dr. Shriver described how our physical traits can lead to what he described as "othering": the effect of associating physical appearances with stereotypes that lead to negative assumptions about someone. This applies to anyone who has different intellectual or physical disabilities or skin color, and extends beyond physical appearances to different religions, political views, etc.
Once we understand that human differences are universal and stop "othering" those around us, we become united by diversity. Only then can our focus be on the meaningful changes we hope to create in the areas of social justice, wellness, or other themes that may be at the heart of your organization.
Lesson #2: Understand Donors Give to Help Others…and Themselves 
Donors support your organization because they want to help in some way. Support for your cause is also a "feel-good" act – many donors give because doing so connects them to something bigger and more meaningful than themselves.
Describe your cause in collective terms, using descriptors such as "we" and "us" to convey a sense of community between the recipients of your campaign and your ever-important donors.
Lesson #3: Tell an Impactful Story 
Donors will be more connected to your cause knowing how their gift made an impact on others in need.
This idea can be applied to so many organizations: While $100 can purchase surgical supplies for volunteer physicians, it's much more impactful for a donor to know that their gift of $100 helped repair a cleft palate on a child who was bullied to the point where he wouldn't attend school.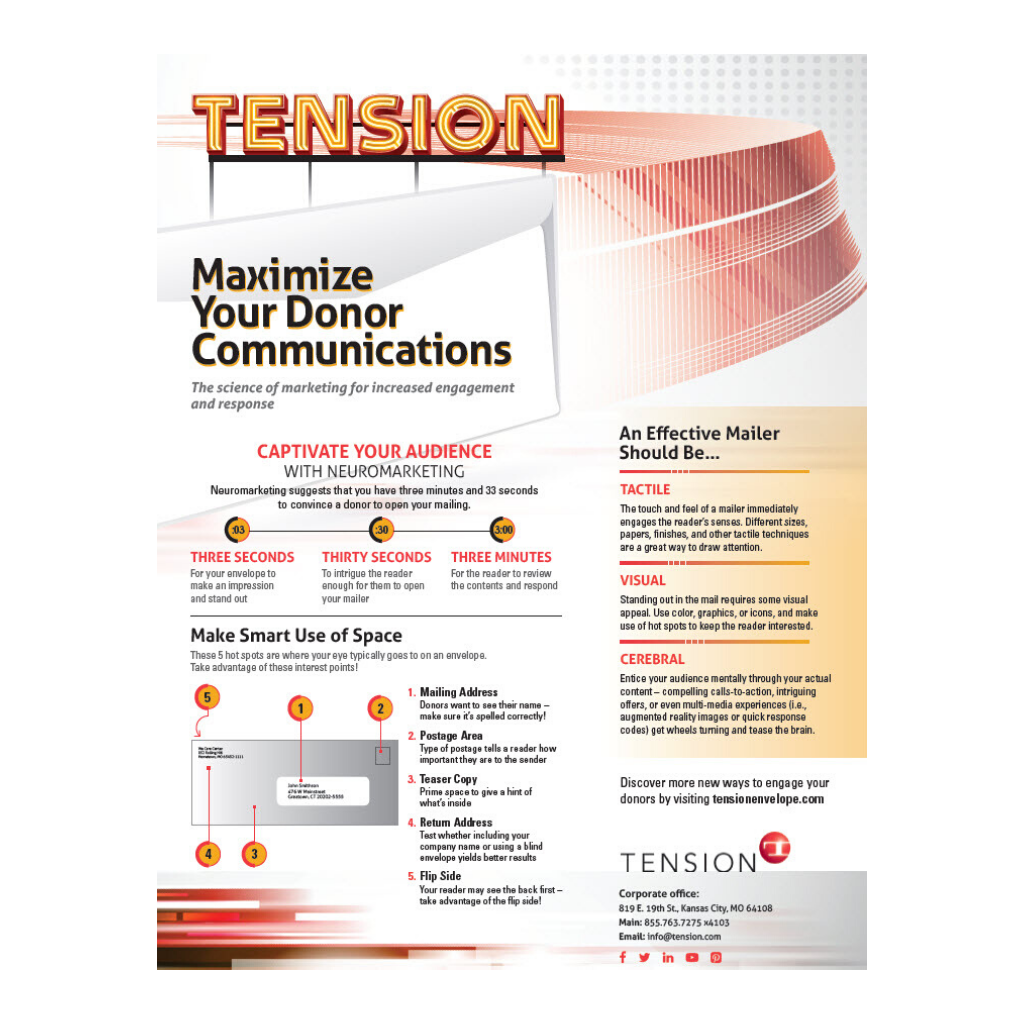 Download Tension's Guide: Maximizing Donor Communications
How you communicate with donors can have a big impact on how they respond to your fundraiser. Download our guide and learn how to captivate your audience using art and science.
Diversity. Community. Impact. These are just some of the ideals that can help change the world as presented as the 2019 Bridge Conference. How will you bring positive change to the world through your organization?