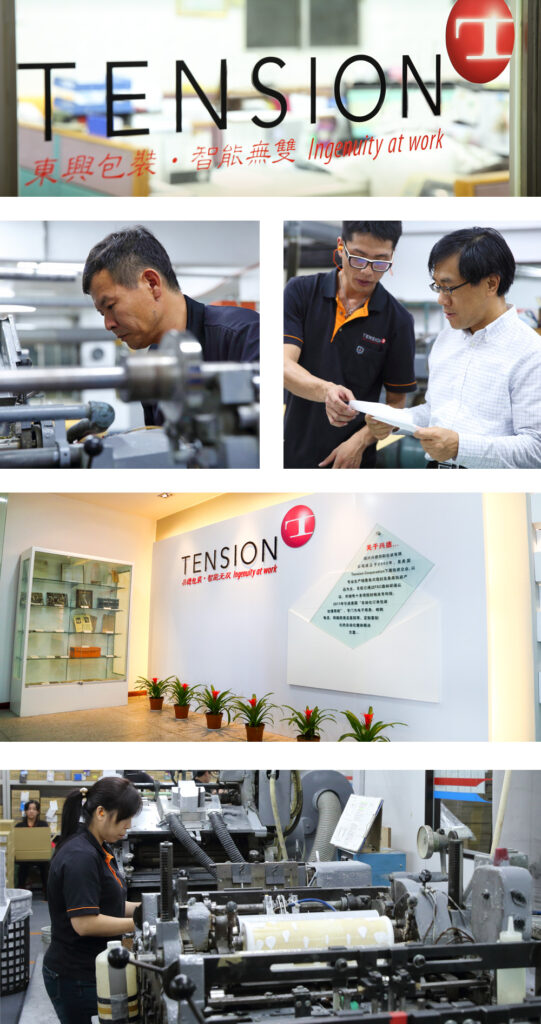 Tension Corporation's Global Reach
Tension extended its global presence by formally launching its overseas operations during the mid-1990s. Expanding Tension's reach was made possible as a direct result of its strong leadership and stability. Dedicated to meeting the needs of its regional customers, Tension International has operations in China and Taiwan.
Tension's involvement in the global marketplace is evident even in the corporate logo. The red ball represents the globe and the "Tension T" appears to be moving forward, demonstrating Tension's global reach and constant drive to embrace changes in the industry. The typeface of the Tension "T" respects and honors our past by using a style found in older logos.
Taipei, Taiwan
Tension's reputation for quality helped it build a presence internationally. In Taiwan, Tension entered into a relationship with Pitney Bowes in the mid-'90s, when Tension learned the postage meter and inserting machine maker was interested in improving the quality of locally supplied envelopes. As the concept of automated insertion spread to the rest of the world, so did the demand for a quality envelope that could be inserted at high speeds.
Shaoxing, China
Tension Envelope Taiwan Corporation is now the leading envelope manufacturer in Taiwan. Since 2002, Tension has a second location in Shaoxing, China.