Tension established itself selling promotional material and other printed goods that would meaningfully connect its clients and their customers. This expertise in building connections via mailing, shipping and printing processes remains true today. Tension is a leader and stable partner in an ever-evolving industry and is one of the oldest family-owned and -operated companies in the country.

An Industry Leader is Founded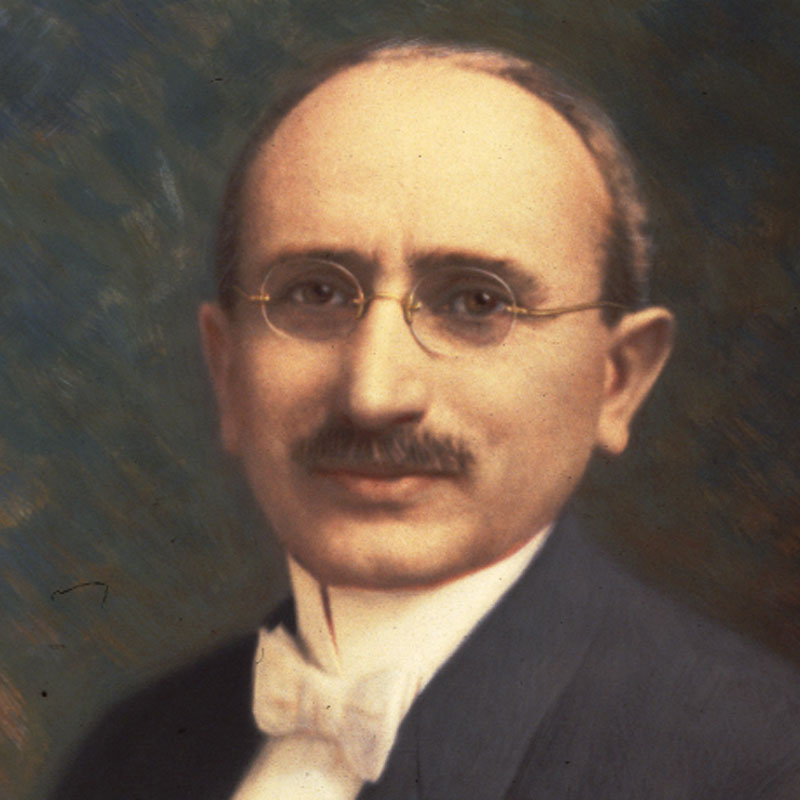 Berkowitz & Company, the forerunner of Tension Corporation, opens in Kansas City. The Company, founded by William Berkowitz, specialized in popular advertising novelties and business stationery.
Envelope-Folding Machines Head West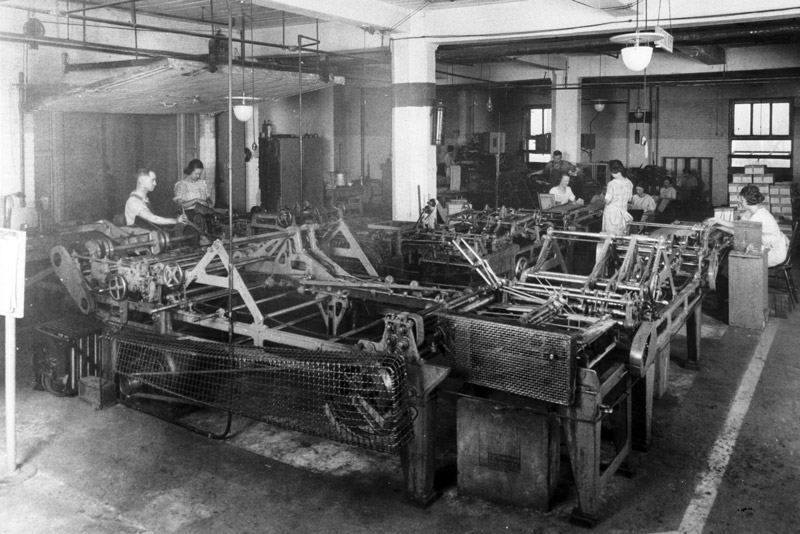 The Company installs the first envelope-folding machine as far west as Kansas City. Located in a central railroad distribution town, the Company attracted business from large companies.
Envelopes Take Center Stage
The Company begins to concentrate fully on envelopes, which were in great demand by turn-of-the-century businesses and organizations.
Custom-designed Equipment Leads to First Patent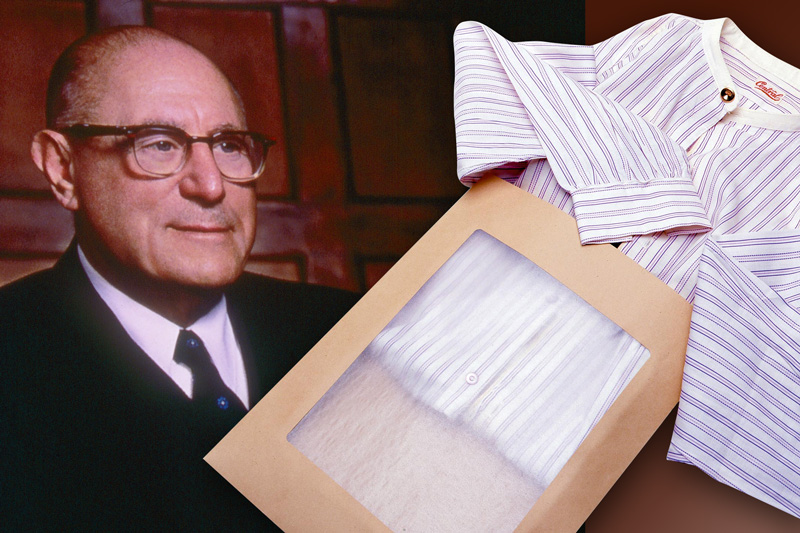 The Company's first manufacturing patent is issued for a shirt-packaging envelope made on custom-designed equipment. E.B. Berkowitz, son of William Berkowitz, begins to develop and patent many machines and envelopes.
High-speed Envelope-folding Machine Revolutionizes American Envelope Industry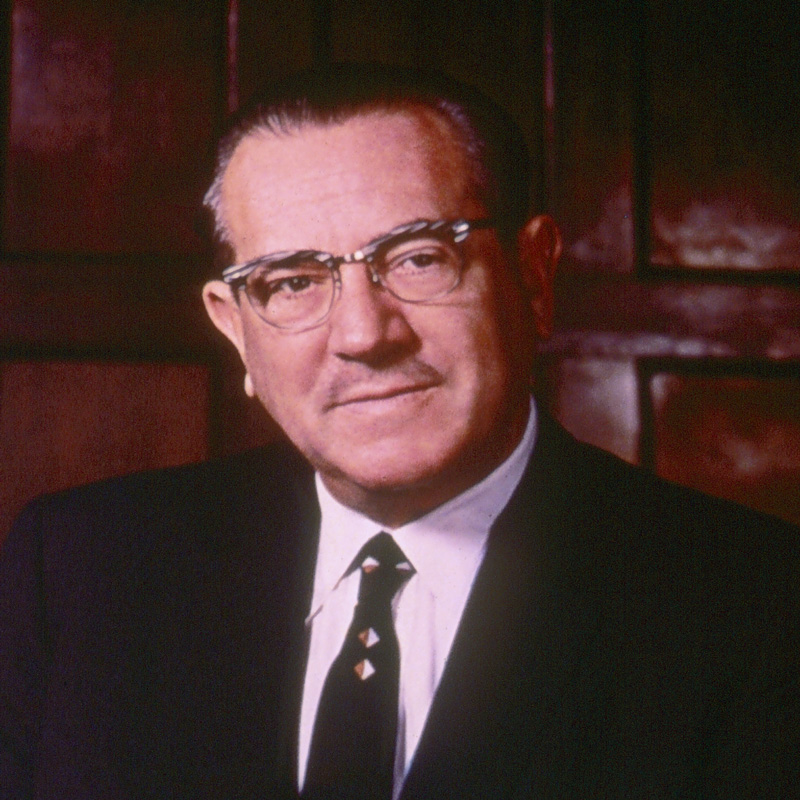 Walter Berkowitz, son of William Berkowitz, discovers a new, high-speed envelope-folding machine produced by Winkler & Dunnebier (W&D). Berkley Machinery Company was later established and Tension becomes the sole supplier of W&D machinery in the United States. The machine's introduction revolutionizes the American envelope industry.
In-house Art Department Leads Way in Custom Designs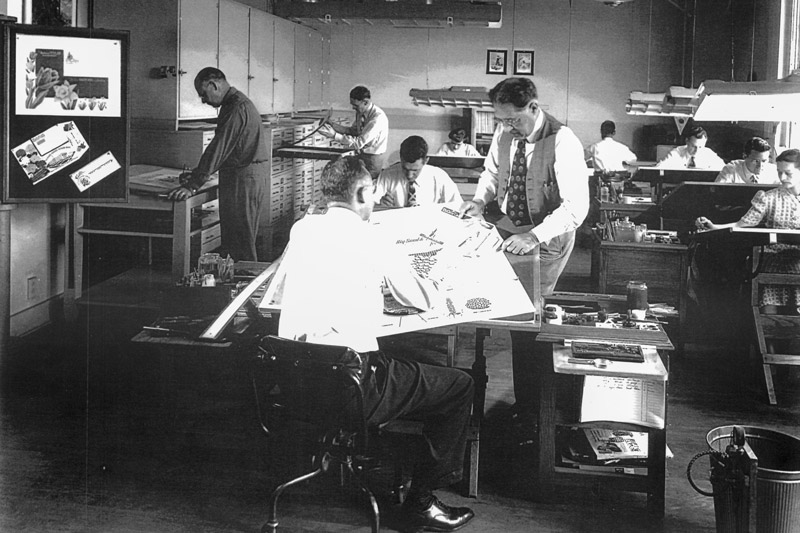 The first fully staffed art and design department in the industry is created to develop custom envelope designs for clients.
Well-Known Tension Tie Manufacturer Acquired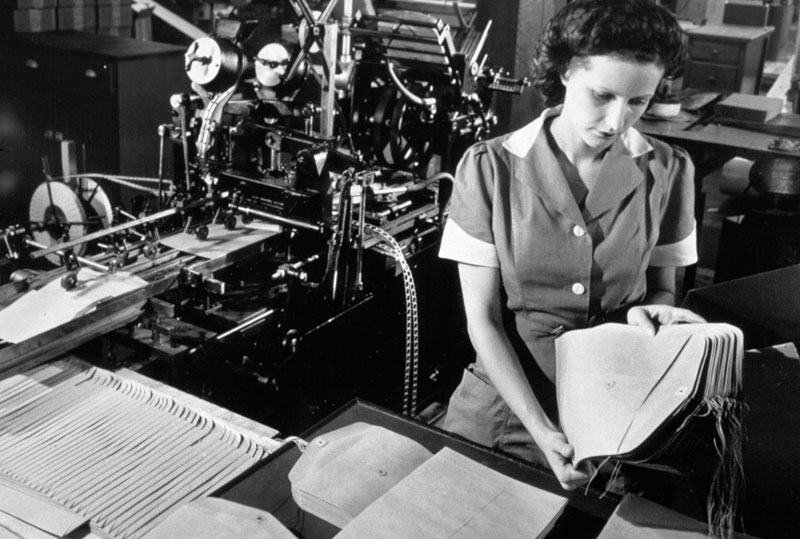 The Company acquires another pioneer in the U.S. envelope industry, Tension Envelope Company of Brooklyn, New York. Tension Envelope Company was well known for its popular "Tension Tie" envelope, which closed by twisting a string attached to a flap button around a lower button, thus holding the contents under tension.
Ingenuity Lands Self-Seal Patent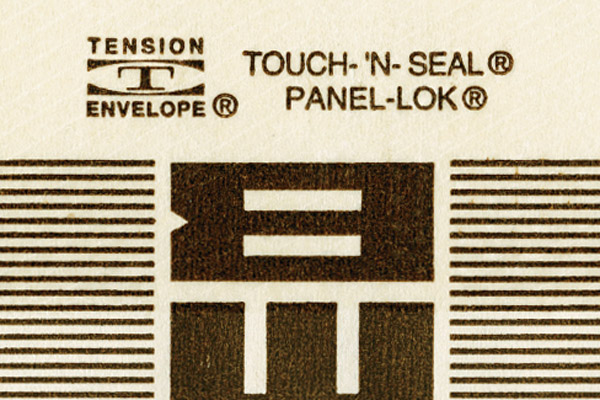 E.B. Berkowitz patents the self-sealing envelope.
Company Takes the Name Tension Envelope Corporation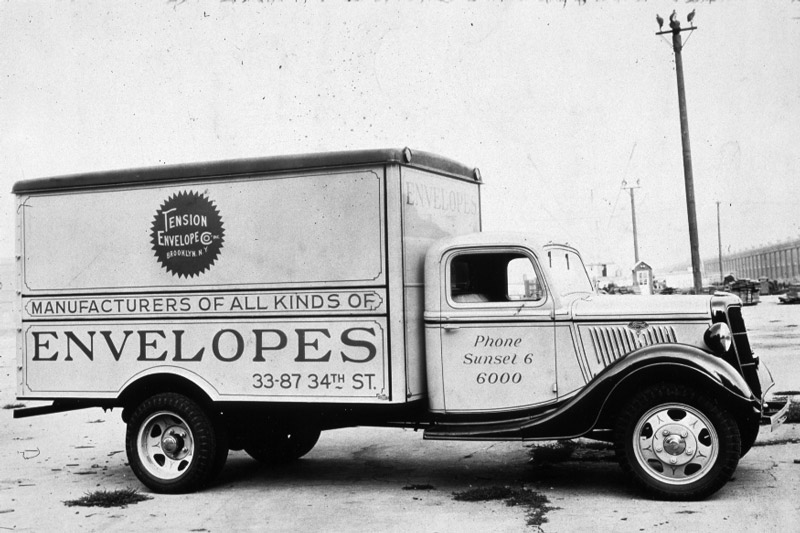 Building on the popularity of the Tension Tie envelope, the Company consolidates all manufacturing and sales divisions and officially becomes Tension Envelope Corporation.
Pushing the Envelope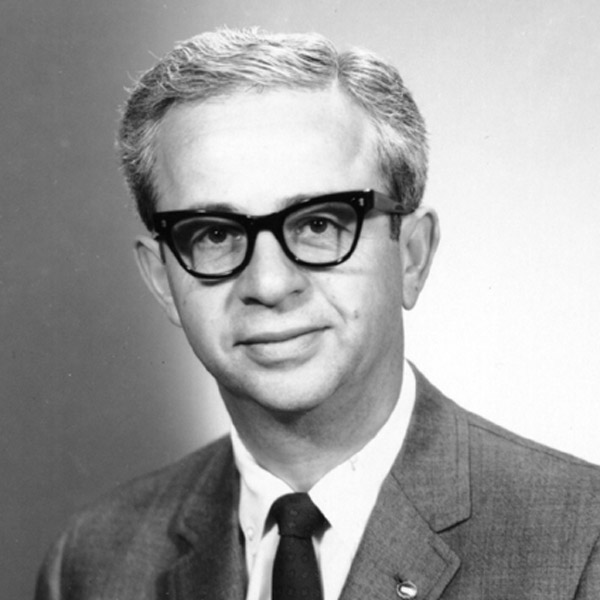 Walt Hiersteiner receives his first of more than 50 patents, this one for a container. Walt, an expert inventor and Berkowitz family member, drove sales at Tension for many years.
Foundation Provides Avenue to "Do Good"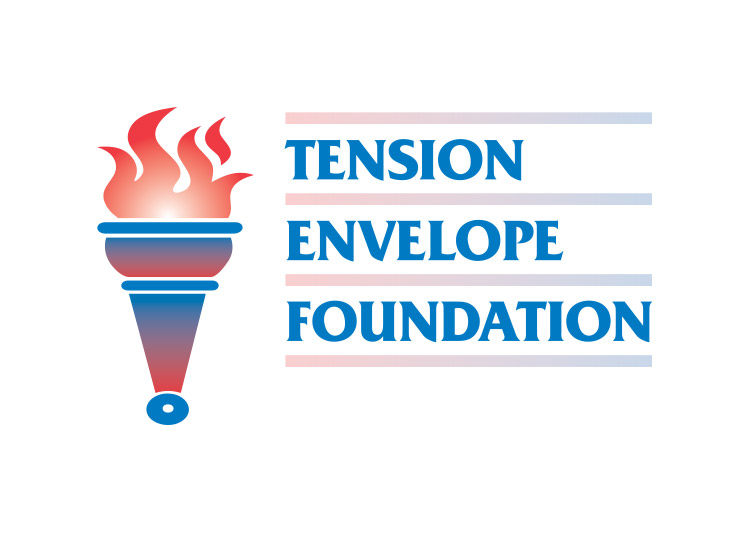 Tension Envelope Foundation is established to "do the greatest good for the greatest number of worthwhile organizations." The Foundation continues to live by this mission.
Tension Stays in the Family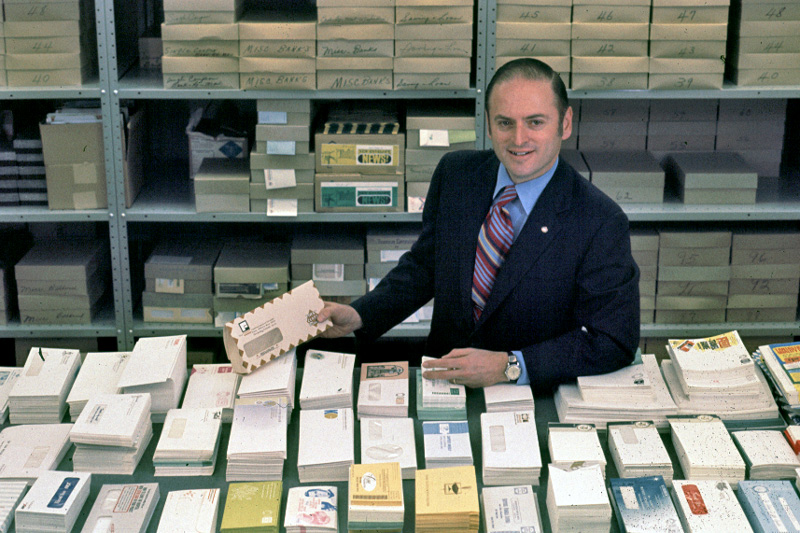 Bert Berkley, grandson of E.B. Berkowitz, takes the helm at Tension.
Commitment to Associates Shines Through Scholarship Fund
Tension Envelope Foundation establishes William J. Berkowitz Memorial Scholarships to benefit the children of employees. More than 150 children have benefited from educational scholarships since the fund's founding.
Coast-to-Coast Coverage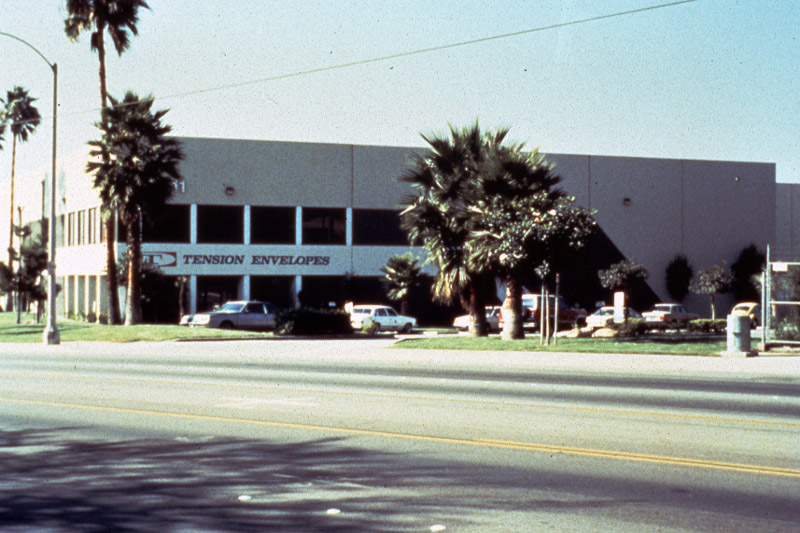 Tension establishes a sales organization in Santa Fe, a Los Angeles suburb, bringing coast-to-coast coverage with local attention.
Web Machine Increases Efficiency, Speed and Options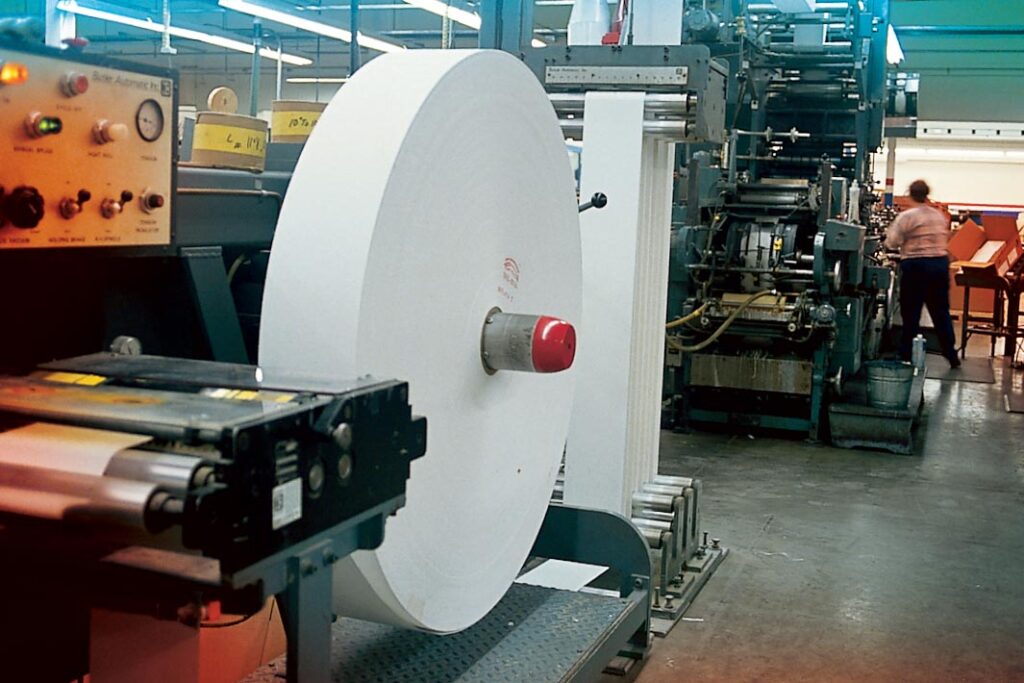 Tension installs its first web machine, which produces envelopes from a continuous roll of paper. Web machines are fast and efficient, allowing for an impressive array of options, including printing, folding, window and profiling.
Continuous Improvement Through Training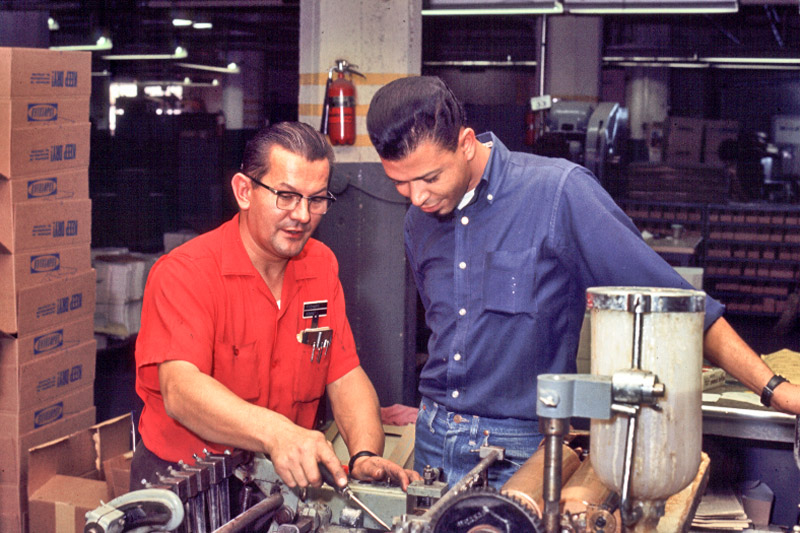 Tension launches an internal training program and creates a full-time,dedicated corporate trainer position to ensure continuous improvement and drive consistency throughout the organization.
Fourth-generation Takes the Lead at Tension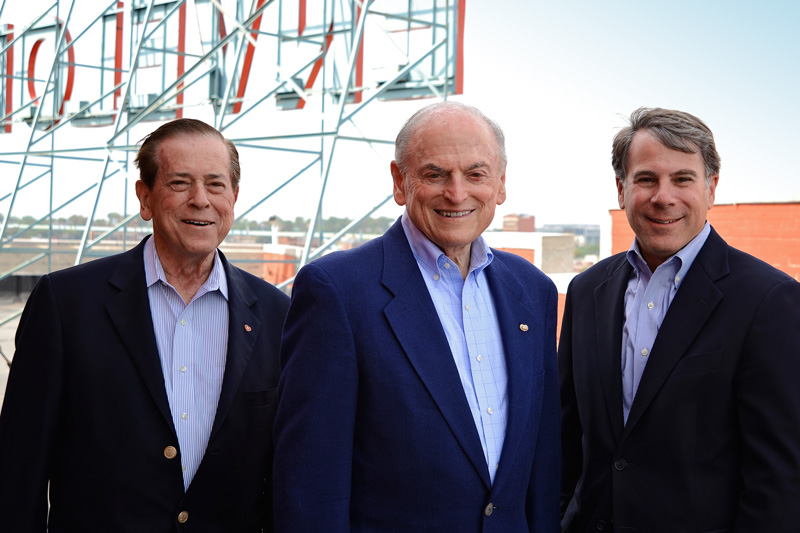 Bill Berkley, great-grandson of Tension's founder, becomes President and CEO. Bert Berkley continues as Chairman of the Board and Mayor Richard "Dick" Berkley remains as Tension's secretary and treasurer of the corporation.
Tension Goes Down Under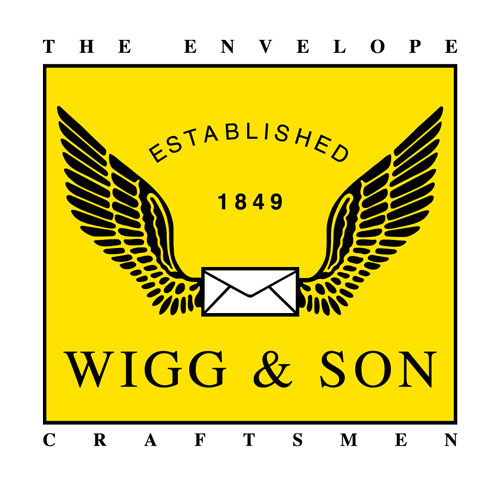 The Company expands its geographic presence, affiliating with family-owned E.S. Wigg & Son in Australia.
Tension Expands International Footprint to Taiwan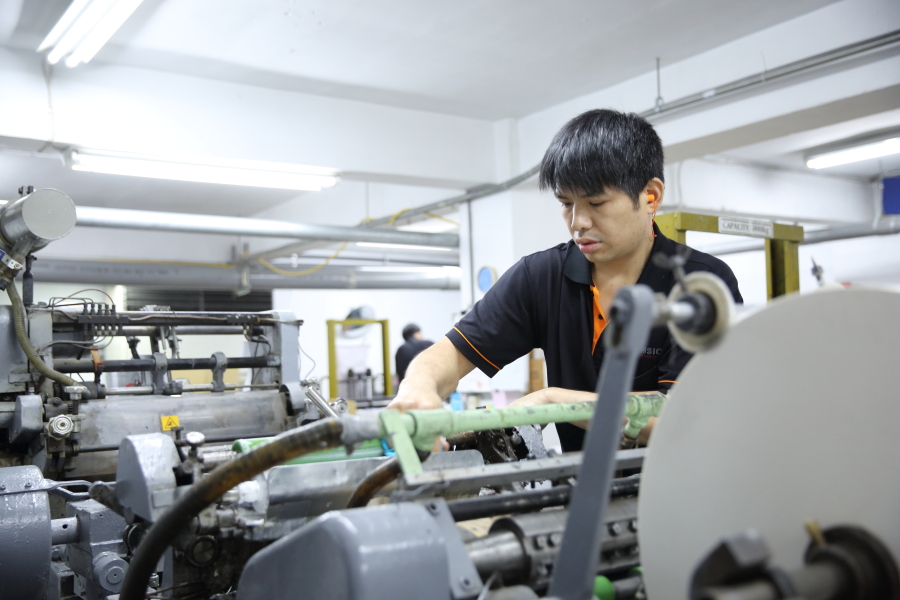 Tension launches Tension Envelope Taiwan Corporation to support the needs of its international customers. Today, the operation is the leading envelope manufacturer in Taiwan.
Equipment Investment Enhances Direct Mail Envelope Production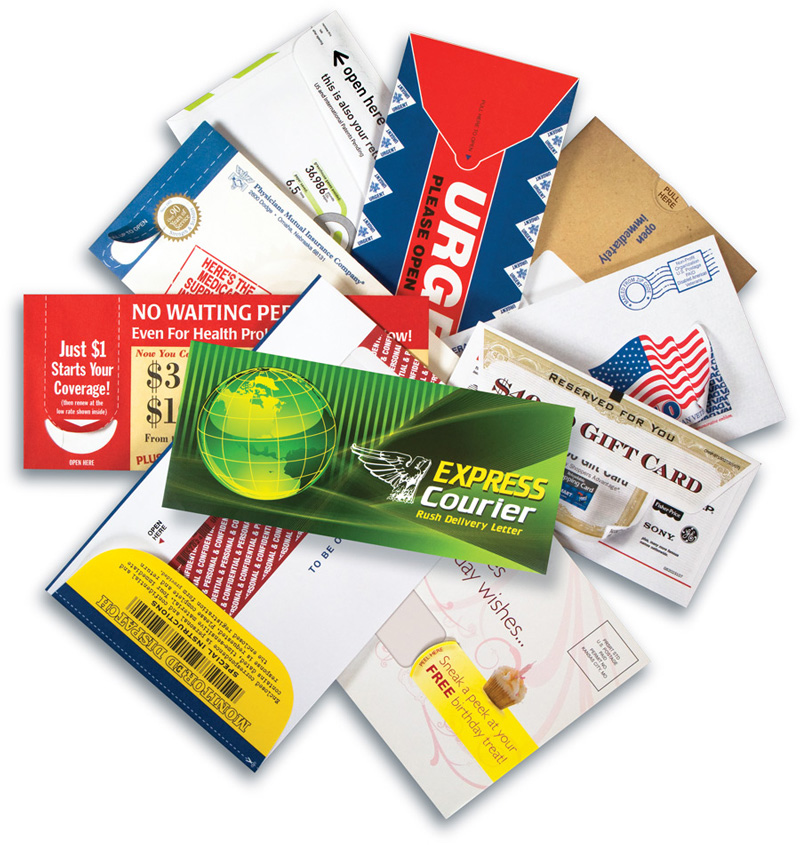 Tension installs its first 627 W&D machine. Described as "the ultimate direct mail envelope production system," its features include a five-color and central impression cylinder for high-quality flexographic envelope printing.
Tension Diversifies with Packaging & Automation Division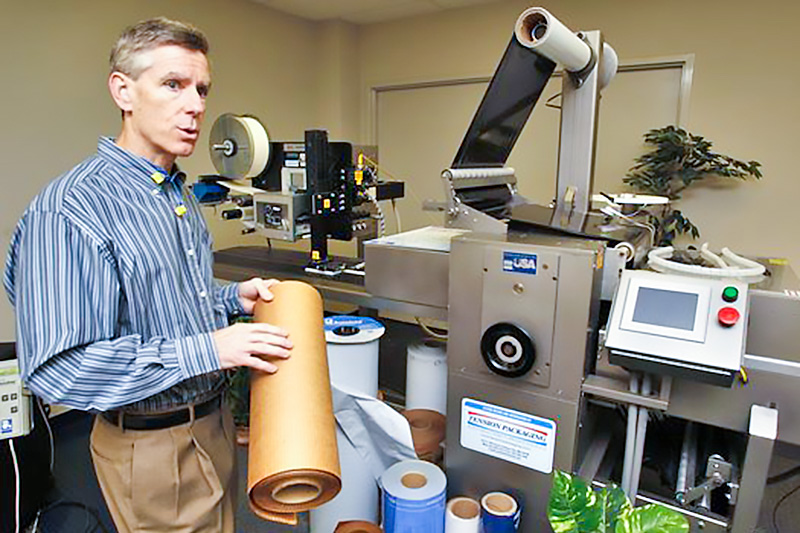 With its rich history of adapting to the changing needs of customers, Tension expands its business into the packaging and pharmacy automation market. The Corporation's long-standing center of excellence in engineering and history creating robust packaging solutions made the move a natural fit to diversify and grow the business.
Tension Packaging & Automation Expands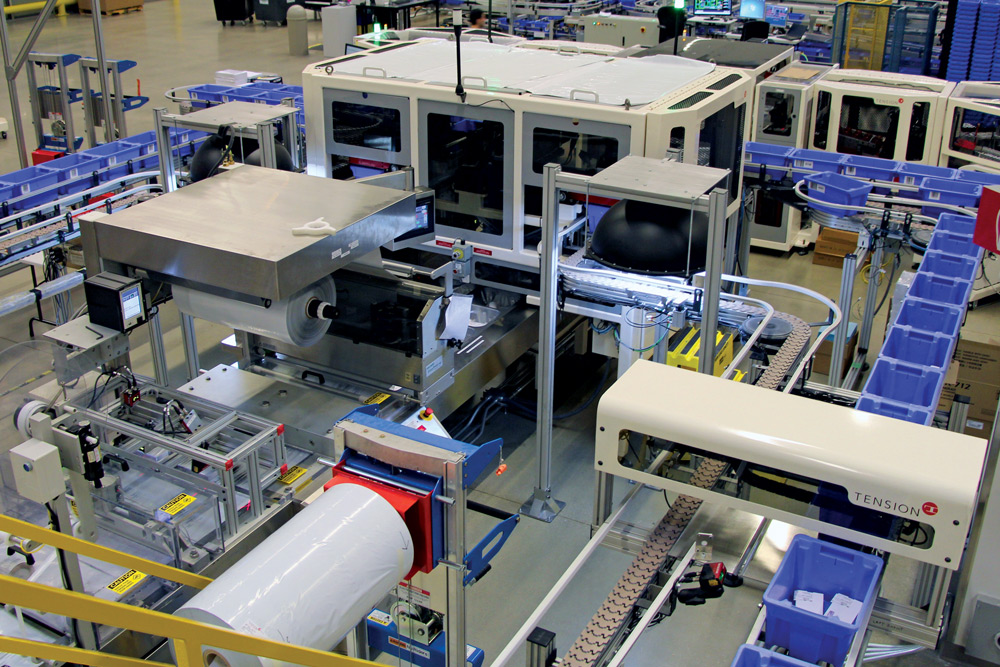 Tension Packaging & Automation acquires Maverick Enterprises, Inc, of Longmont, Colorado. The acquisition made it possible for Tension to expand its product line with additional manufacturing and engineering resources for its automated systems.
Global Leadership Takes Center Stage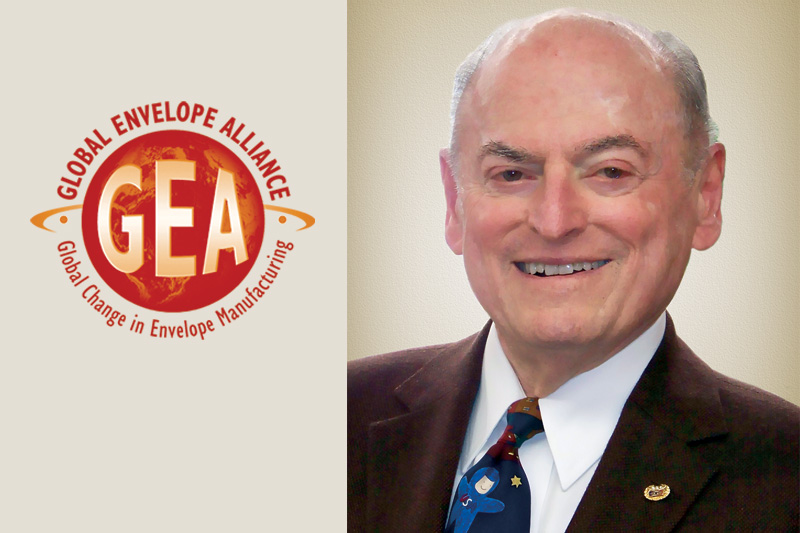 Bert Berkley, Tension Chairman of the Board, uses his broad industry reach to help found the Global Envelope Alliance. The international organization's mission is to promote the interests of the envelope manufacturing industry to global postal and regulatory bodies, standards organizations, and any other organization critical to the success of the industry throughout the world.
Employees Use Lean Sigma Principles to Initiate Change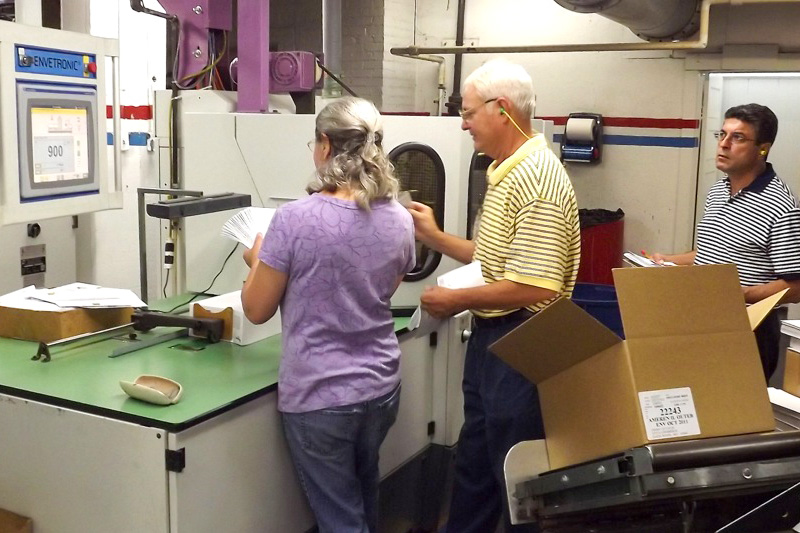 Lean Sigma is introduced to empower employees to make recommendations and find solutions to day-to-day challenges. Today Lean Sigma is incorporated into Tension's Continuous Improvement program, which drives efficiencies and consistency throughout the organization.
Tension Envelope Corporation Becomes Tension Corporation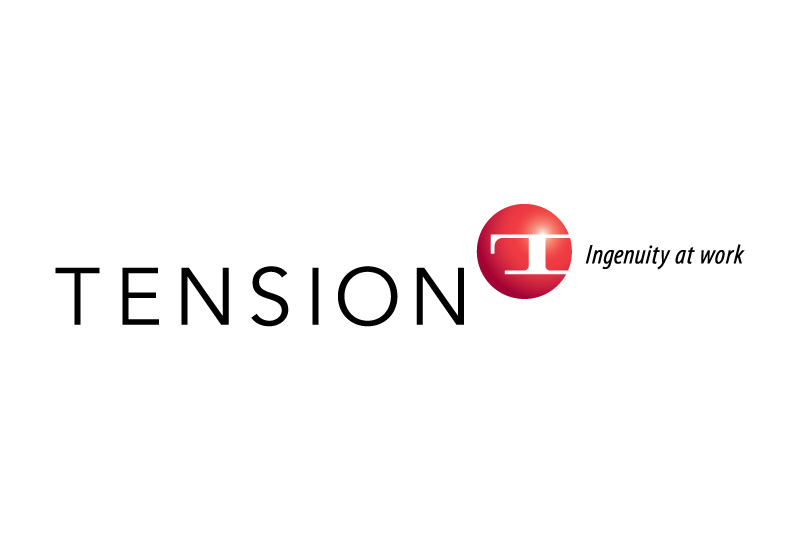 Tension rebrands from Tension Envelope Corporation to Tension Corporation with three divisions: Envelope, Packaging & Automation, and International. This move represents Tension's increasing span of business and markets it serves.
Innovative Products Continue to Hit the Market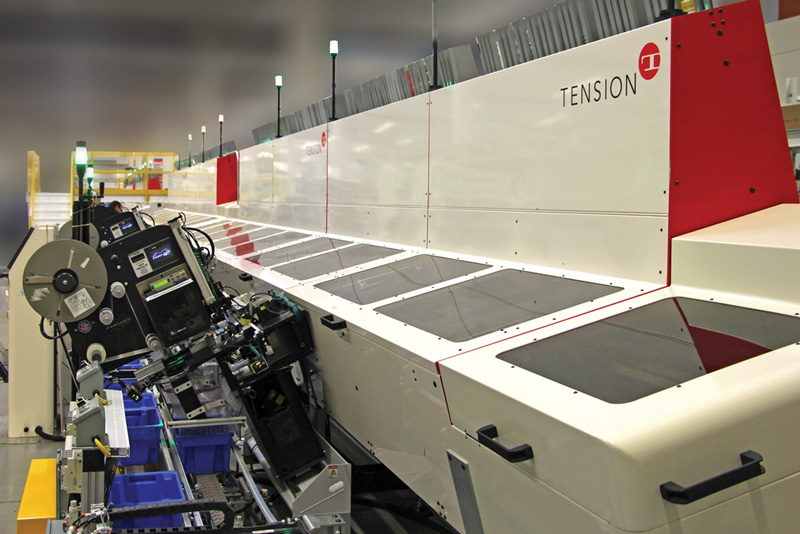 Tension continues launching innovative products including RECOCHET, a two-way envelope, and Tension Direct, a web-to-print solution. Tension Packaging & Automation launches the Tension-exclusive Linear Dispensing Unit, or LDU, a unique and game-changing labeling and dispensing system for high-output pharmacies.
Tension Leads as #2 Largest Envelope Manufacturer
Tension emerges as the nation's number two envelope manufacturer after intense industry consolidation.
Excellence Honored by FTA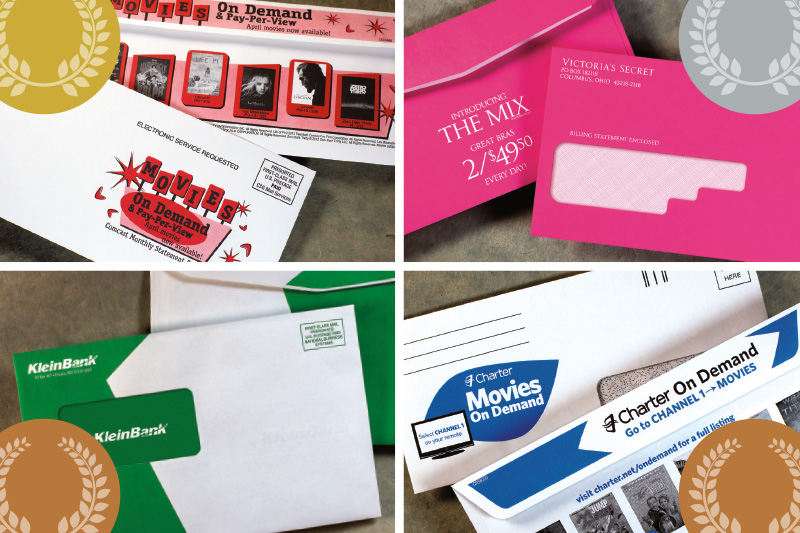 In recognition of its expertise and print quality in flexographic printing, Tension Corporation takes home four Flexographic Technical Association (FTA) 2014 Excellence in Flexography Awards, including one of only five gold awards given in the envelope category. These 2014 FTA awards continue a long line of wins for Tension. Since the early 1990s, Tension has consistently received FTA awards for its quality work and innovative designs.
Tension Featured at National Postal Museum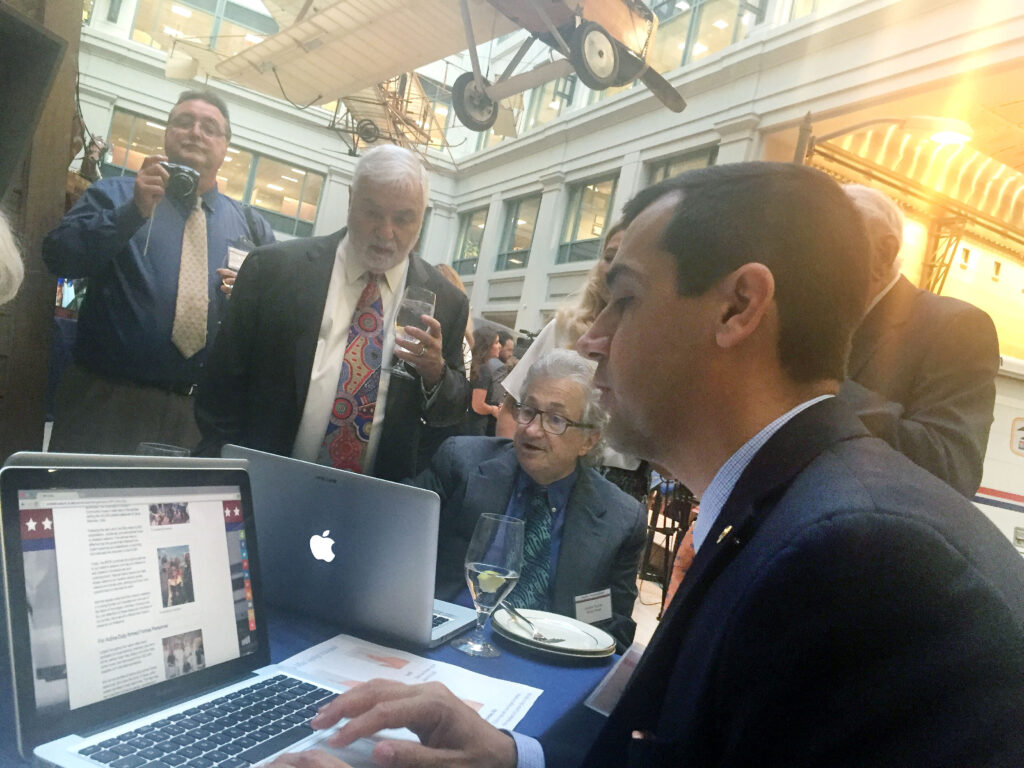 The Smithsonian's National Postal Museum launches a new virtual exhibition, "America's Mailing Industry." Tension has made a significant impact on the envelope and direct mail industry and is a featured company in the exhibit.
Tension Acquires Motion Envelope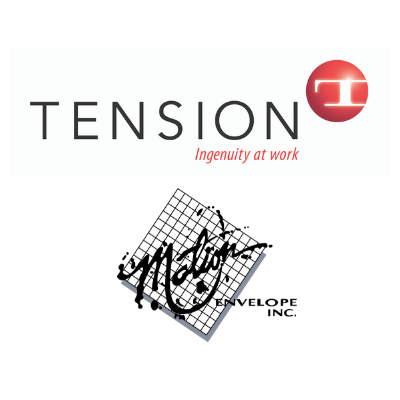 In March of 2019, Tension Corporation and Motion Envelope, Inc. announced that they had entered into an agreement under which Tension would acquire Motion Envelope. The two companies had worked together for several years prior to the acquisition, making Motion Envelope a natural fit. Acquiring Motion Envelope opened up several new opportunities for specialty products for Tension customers.
Tension Acquires Colorado Automation & Design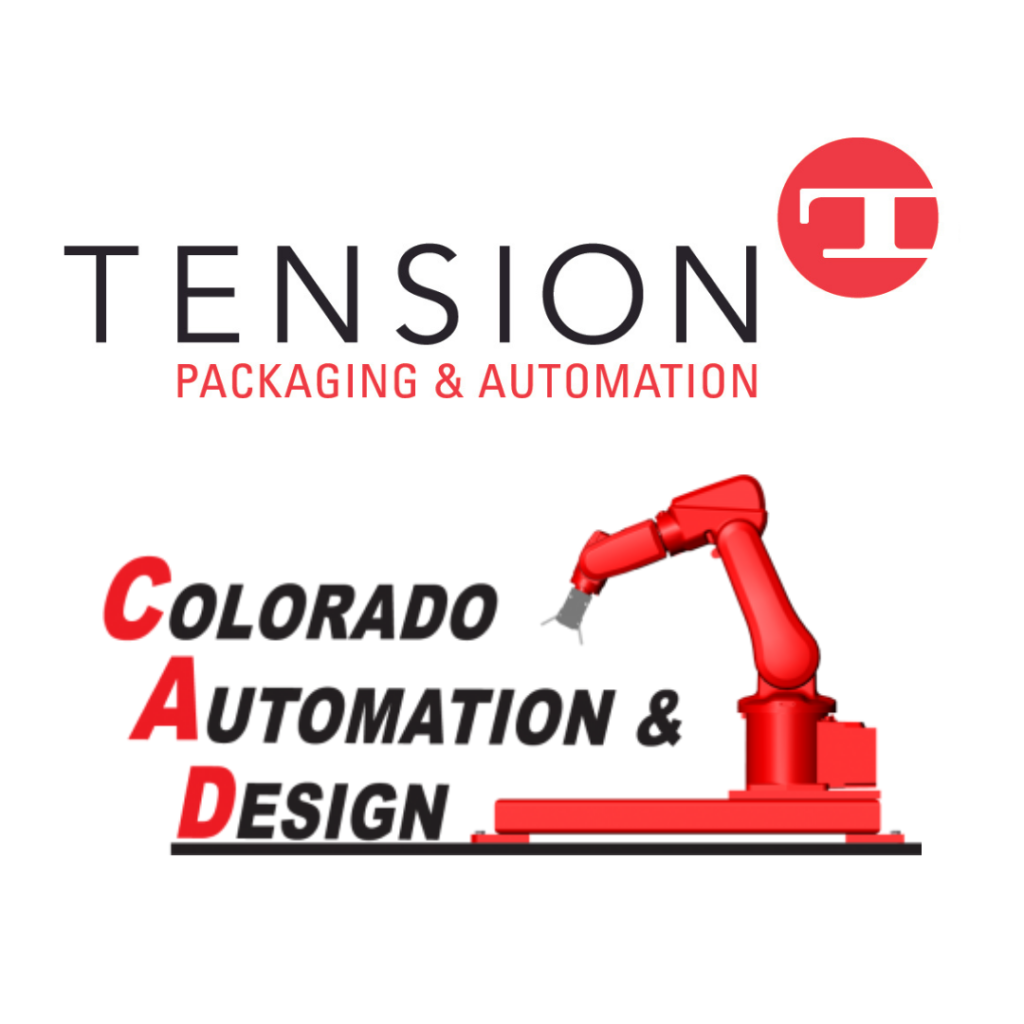 In October of 2021, Tension Packaging & Automation announced the acquisition of Colorado Automation & Design (CAD) to help meet growing demand to their core markets of eCommerce and pharmacy automation.
Tension Aquires Intellus Direct's Print Division Assets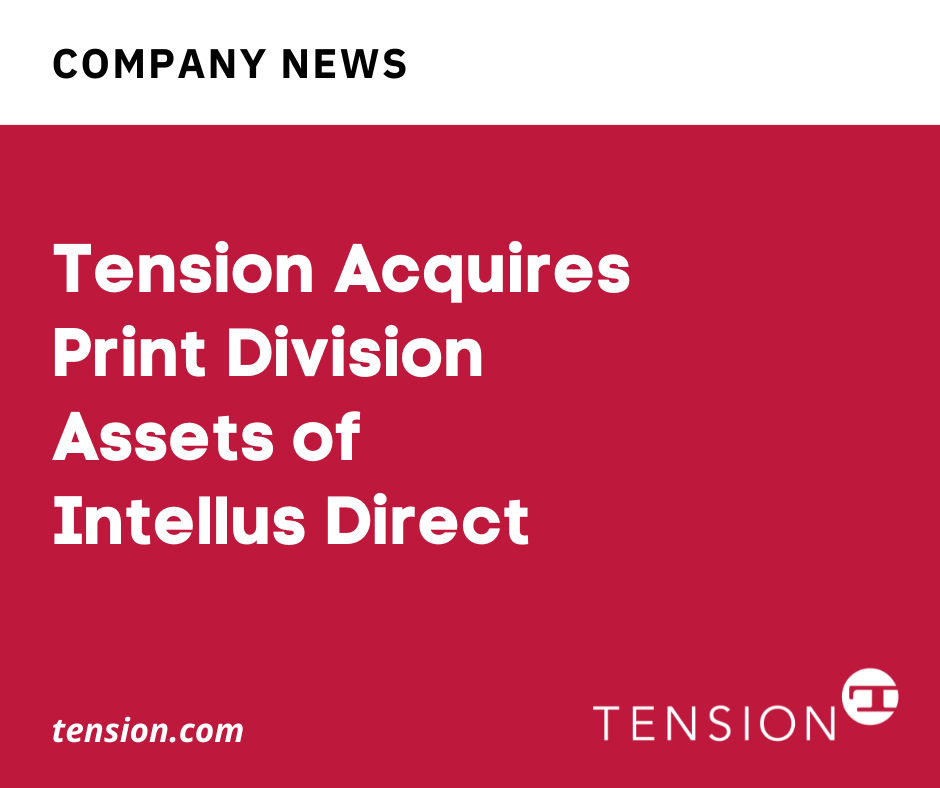 In March of 2022, Tension announced the acquisition of the print division assets of Intellus Direct. This acquisition expands Tension's presence in the high-end direct mail and print marketing space while consolidating its supply chain by vertically integrating the print and envelope converting operations that support Tension's direct mail and print marketing offerings.
Tension Awarded Bronze Medal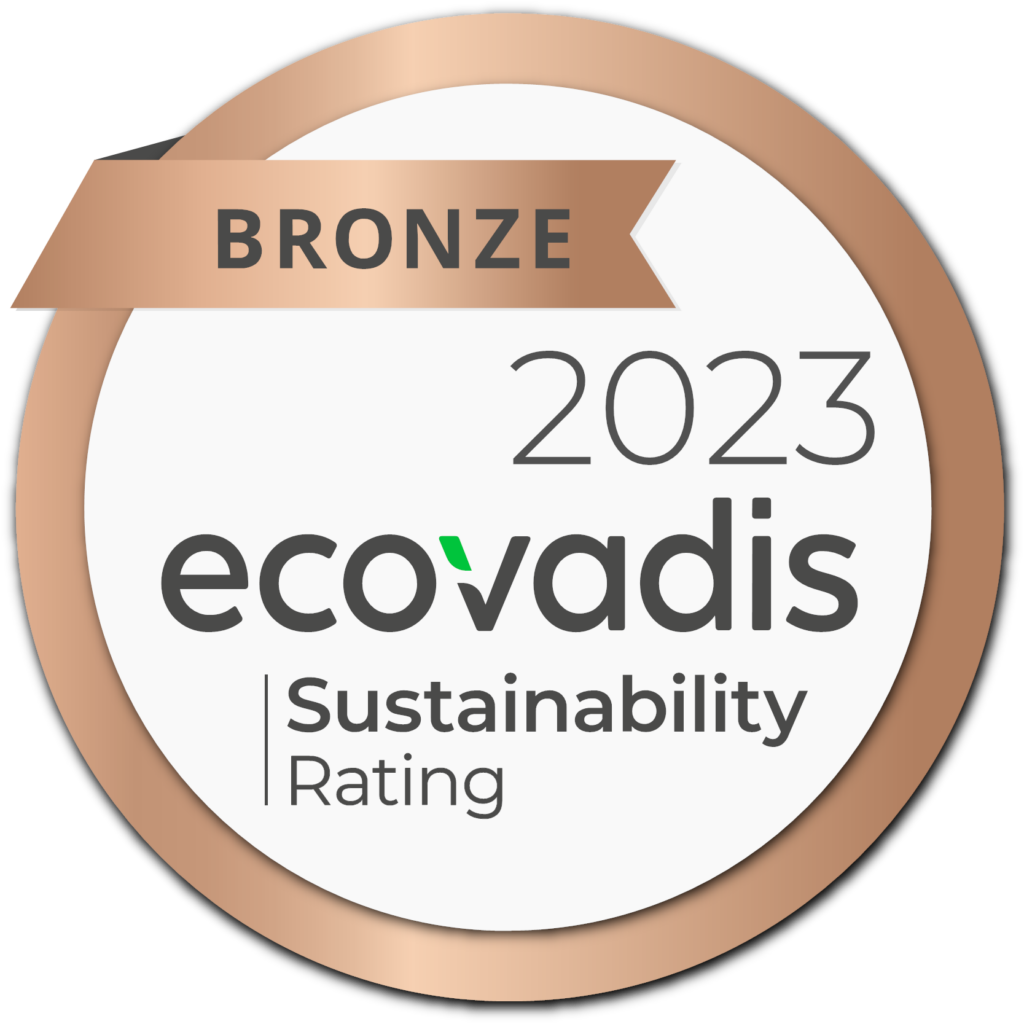 Ecovadis, an international organization that provides Sustainability Ratings For Global Supply Chains evaluates companies on their environmental performance and corporate social responsibility (CSR). The EcoVadis sustainability recognition levels reflects the quality of the company's sustainability management system. Tension has been awarded a bronze medal for positive results and policies.