Tension's Commitment to Environment, Social and Governance
Not only does Tension provide a range of options to our customers, being "green" and otherwise socially responsible starts within Tension's factory walls. In addition to supporting your green initiatives with two-way envelopes, certified and recycled paper, wind credits and other designations, Tension factories reuse and recycle virtually all of the materials used in the manufacturing process.
Using Lean Sigma practices, Tension cuts down waste and improves efficiency leading to a reduced carbon footprint in its operations. Each day Tension recycles paper trim, shipping materials and plant waste. Even the hot air from paper-trim vacuum systems is recycled for winter heating and for drying envelope adhesives.
Tension brings this commitment to environmental sustainability to your business, offering you multiple options to make your mark on the greener side.
Sustainable Materials
Use sourcing certified, chain-of-custody (CoC) or recycled paper to communicate your commitment to the environment. Tension holds numerous environmental certifications, allowing you to select a sustainable paper option while knowing your Tension envelopes will perform during the insertion, mailing and remittance processes. Our certifications include:
Envelope Eco-Features
Tension provides an extensive selection of recycled envelope papers ranging from 10 percent to 100 percent post-consumer content. Recycled papers come in white, color-tinted and "brown bag" colors to meet your branding needs.
Tension's unique blend of flexo inks contain water-borne pigments and minimal VOCs. These low-VOC inks meet all Environmental Protection Agency standards. The Tension Water Based Ink symbol can be printed on flexo-printed customer envelopes, along with other environmental marks, statements and appropriate certifications.
Wind Power energy credits provided by Community Energy, Inc. and Tension's ECOFIRST Wind Power emblem are available for you to use with specific envelope orders.
Window covering choices that include biodegradable materials, bioplastic film from renewable source materials and degradable plastic films are also available. Engineered with waste reduction in mind, Polystyrene window film degrades in common land-disposal environments.
No matter if you're making your mark with certified or recycled papers, low-VOC inks or Wind Power energy credits, make a statement by including relevant and appropriate certification marks and symbols on your Tension envelopes. Contact us for more information on available marks.
Green Envelopes
The ALTA envelope, produced by Tension, is a two-way, reusable envelope. It combines the outgoing and reply envelope into one efficient piece, using less paper than two separate envelopes.
Tension's ALTA envelopes help you involve customers and with your sustainability goals while eliciting a response. They are ideal for fundraising, marketing, statement mailings, billing and consumer communications.
ALTA reusable envelopes come in custom and standard sizes, and in Business Reply versions. A favorite of insurance companies, utilities, nonprofits and other mailers, the ALTA two-way envelope helps reduce business costs while promoting a sustainable message.
Sustainable Packaging
Easy-to-use and customizable, Tension's curbside recyclable mailers are manufactured specifically with protection and sustainability in mind. The Tension recyclable, padded, lightweight mailer provides superior strength and performance while remaining cost competitive for the ecommerce industry.
Industry Recognition
Ecovadis, an international organization that provides Sustainability Ratings For Global Supply Chains evaluates companies on their environmental performance and corporate social responsibility (CSR). Tension has been awarded a bronze medal for positive results and policies.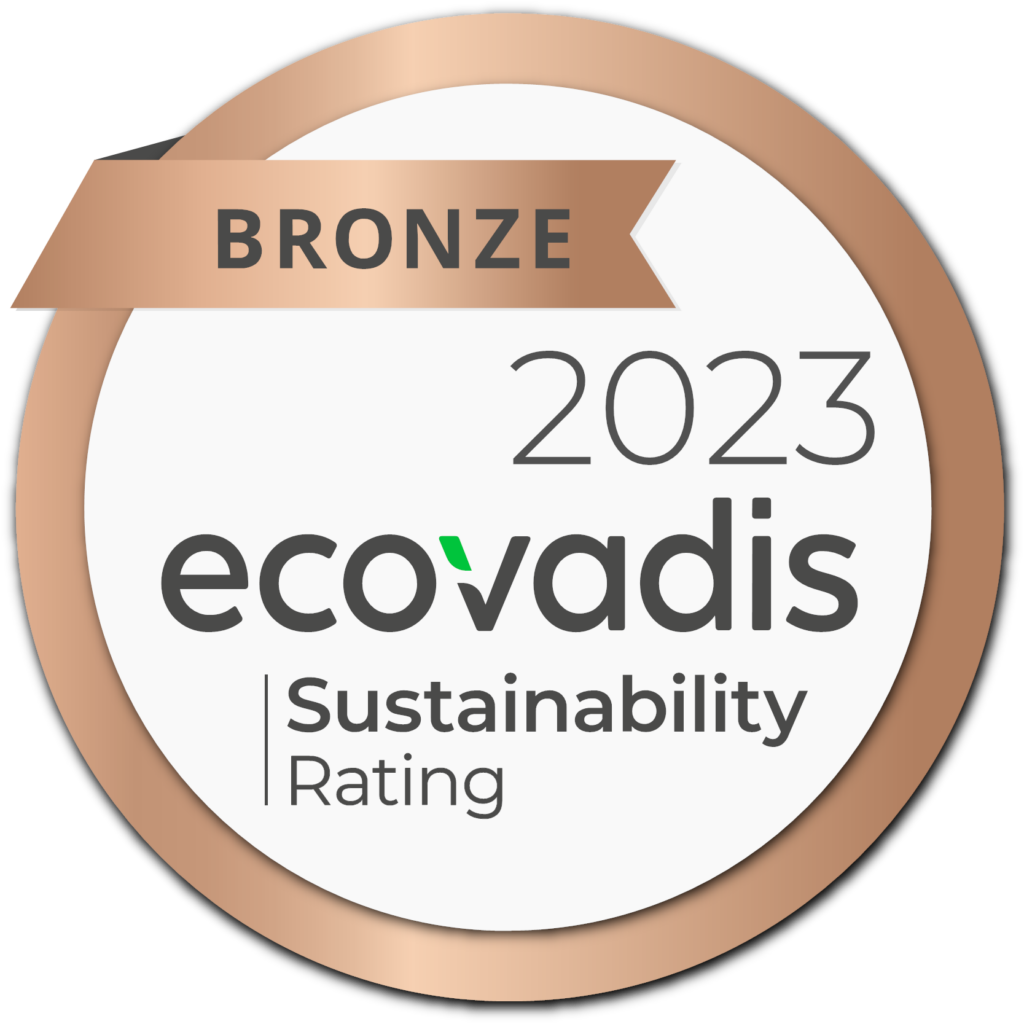 Trust Tension
From sustainable paper options to low-VOC inks, window films to green envelope designs, Tension has the products you need to reduce your environmental impact while promoting your brand as an environmental steward. Contact Tension today to learn how to infuse sustainability into your mailings.