The Evel Knievel Museum in Topeka, Kan., offers guests a way to integrate their experience. Museum-goers can sit on a replica motorcycle and jump a line of cars watching the scene through a Virtual Reality headset. To add to the sensory experience, large fans blow wind at your face while the sounds of a loud motor and cheering noises fill your headset as you embark on your daredevil stunt.
Bridging digital and physical experiences are a proven way to better engage your audience (and a dizzying one if you're leaping cars on a motorcycle). The 2019 USPS® Emerging and Advanced Technology Promotion lets mailers do just that by testing innovative technologies on their mailpiece:.
Promotion Registration: Jan. 15, 2019 – Aug. 31, 2019
Promotion Dates: March 1, 2019 – Aug. 31, 2019
Discount: 2% of eligible postage for First-Class Mail® presort and automation letters, cards and flats, USPS Marketing Mail® letters and flats and Nonprofit USPS Marketing Mail® letters and flats.
Hey Google, How Can I Earn Discounts on My Mail Campaign?
This promotion features new technology options for 2019 — mixed reality, addressable TV, shoppable video (as featured with Video in Print) and integration with digital assistants. Give your recipients clear, specific instructions to engage their Google Home or Alexa assistants with your mailpiece, and earn discounts on your mail.
Promotional Details

To qualify for this promotion, your mailpiece must be pre-approved and meet requirements* for the following nine examples of approved technologies:
Near Field Communications (NFC)

Bluetooth Low Energy (BLE)/Beacon Technology

"Enhanced" Augmented Reality (AR)

Video in Print (ViP) featuring Shoppable Video

Virtual Reality

Mixed Reality

Digital to Direct Mail

Addressable TV

Integration with Digital Assistants
Take the Jump: Using Shoppable Video to Boost Sales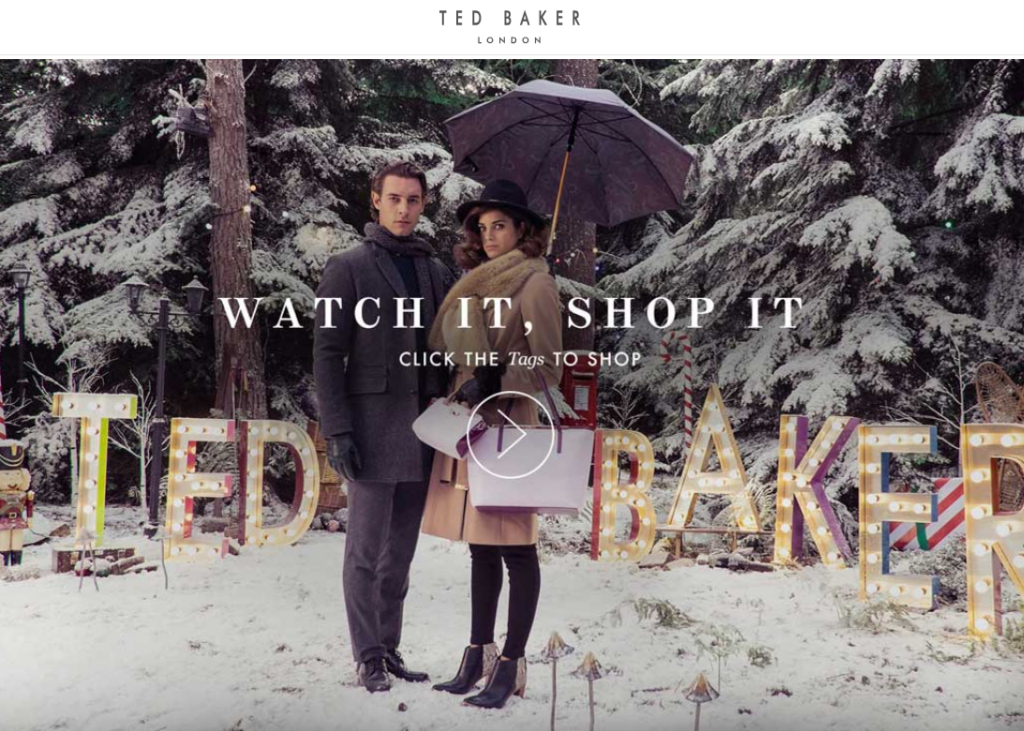 Have you seen all of the amazing things that can be done with ViP featuring shoppable video? This technology has a link in a catalog and/or mailpiece that leads to a video where users can click on select products for purchase. In a recent webinar, the USPS highlighted ViP shoppable video and a company who creates it — MikMak. MikMak CEO Rachel Tipograph was quoted stating once a MikMak video is loaded, nearly 14% of users add a featured product to their cart.
Related Tension Product
Make your mailpiece come alive with an augmented reality (AR) code: Check out this direct mailpiece design from the Tension Design Group here.
2019 USPS Promotions and Incentives, Simplified
Tension has prepared easy-to-read overviews of the USPS promotions, available to you.
Two-Page Overview of the 2019 USPS Promotions
Do you need a quick overview of the promotions and important dates for each? Click here to download.
USPS Promotions White Paper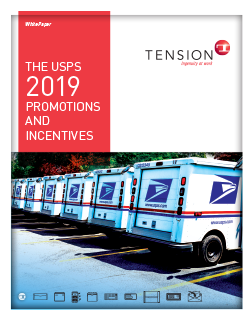 Or, are you looking for an in-depth view of promotional details and requirements? Our white paper takes a deep dive into each promotion, highlighting approved mailpieces, available discounts and more. Click here to download.
Be sure to check full program requirements here. The USPS gives all final approvals, and including one of the design elements mentioned above, does not automatically qualify you for the promotions.
Go Full Throttle with Your Mailpiece
Mailers, incorporate technology on your mailpiece and prepare for a jump in your direct mail results. A Tension Sales expert can help you explore how to incorporate the USPS 2019 Emerging and Advanced Technology Promotion in your next mailing. Contact us to start the conversation today.
*All approvals must come from the USPS®. The information presented here is for illustrative purposes only.