Statement & Transactional Envelopes
Make a statement with your billing and other transactional mailpieces. Tension's custom business envelopes can help you deliver your bills, invoices, statements or fundraising appeal, with added transpromotional messages, or promotional messages that are included on a transactional mailpiece to inform, engage, brand, cross-sell, upgrade and more, to engage your customers.
Featured Blogs
Tension designs and produces its envelopes for optimal inserter performance.  Learn about six things we do at Tension to ensure you have the very best envelope for your inserting equipment.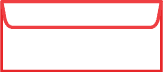 Ensure that your payments and contributions are returned and handled smoothly using a custom #9 envelope.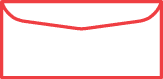 Custom Printed #10 Business Envelopes
Tension's standard #10 is anything but. While your business correspondence may serve a variety of purposes, one thing is constant: Your envelope has to perform well and make a good impression.