At Tension, we often say "we make billions of envelopes but our customers judge us one envelope at a time." Our customers demand quality, and we take great care to deliver the highest quality products for their projects.
Consider the six things we do at Tension to ensure you have the very best envelope for your inserting equipment.
1. We continuously improve our knowledge on inserting equipment.
We want to understand specifications for our envelopes and how they relate to the make and model of the inserting equipment for your project.
As a long-time and leading envelope manufacturer, Tension is an established industry partner with many inserter companies. We regularly attend tradeshows to learn about and stay current on technical specifications, and to ensure we continue to use leading edge materials in our production processes.
2. We ask the right questions when working with our customers on an envelope order.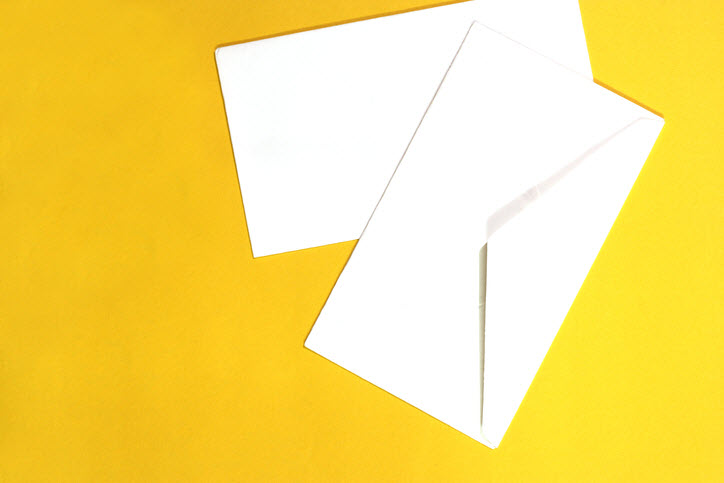 We know the value a thorough conversation about your envelope order can bring. Our expert team knows the right questions to ask in terms of designing the best envelopes for your inserting equipment before you place an order.
3. We have strong relationships throughout the supply chain.
Strong supplier relationships make for strong business performance. We value our partnerships and how they enable us to secure competitively priced, long-term supplies of materials needed for envelope production, such as high-quality paper and reliable adhesives.
4. We carefully select and apply adhesives.
Speaking of adhesives, we use only the highest-quality materials in our envelope production. Tension uses Solid Seal® high-performance adhesive on our window patches to help ensure they stay put. We also apply the optimal amount of gum on our envelopes. Too much or too little can cause issues once the envelope leaves our plants and travels to inserters.
Our partnerships with adhesive or gum suppliers can involve visits from highly specialized chemists, who perform quality checks on the chemical properties of our adhesives. Tension Associates also regularly perform quality checks on gum throughout our production process.
5. We make sure our envelopes are well-packed.
Well-packed, quality envelope cartons play a big role in the delivery of a quality product. We pack our envelopes tightly to avoid the potential for shifting inside the carton during delivery, which can lead to warping and major issues associated with it on inserting equipment.
6. We offer products specifically designed for high-speed inserters.
Tension's Performance Plus™ envelopes are designed specifically for high-speed inserters. They feature an angled shoulder, a scooped throat and a contoured flap – all specifications critical to maximize inserting performance – and can be customized based on project need.
Drive Inserter Productivity with Tension
Want to learn more about our processes or products that can help drive your inserter productivity? Contact us and let's get started.