Picture yourself at a 7-year-old's birthday party. It's gift time. The birthday girl is having the time of her life and is looking for the first gift to open. The packages are all wrapped, but her eyes light up as she chooses your gift – a brightly-wrapped box topped with a rainbow-colored, curly ribbon bow. Her semi-toothless grin tells you that she's excited to rip it open and see what's inside.
How do you invite your direct mail recipients to choose your offer?
Direct mail is undeniably a powerful channel, boasting performance 600% over all digital channels combined1. Still, mailboxes are crowded. Design elements are crucial when it comes to an effective strategy.
What can you do? Wrap these three quick tips into your next campaign to create a standout mailpiece:
1. Color Me Happy
An envelope is just another envelope without something to set it apart from a sea of boring, white envelopes. Incorporating bright or bold colors, texts, fonts and graphics into mailpiece design can lend your envelope a fun personality. They can also translate to a big boost in response – color is 80% more likely to be read than black and white marketing materials2. Go ahead, make that rainbow connection with your customers. And when you work with the right envelope partner, color isn't a budget buster – both flexographic and lithographic printing can be done economically.
2. Make Your Envelope Wondrous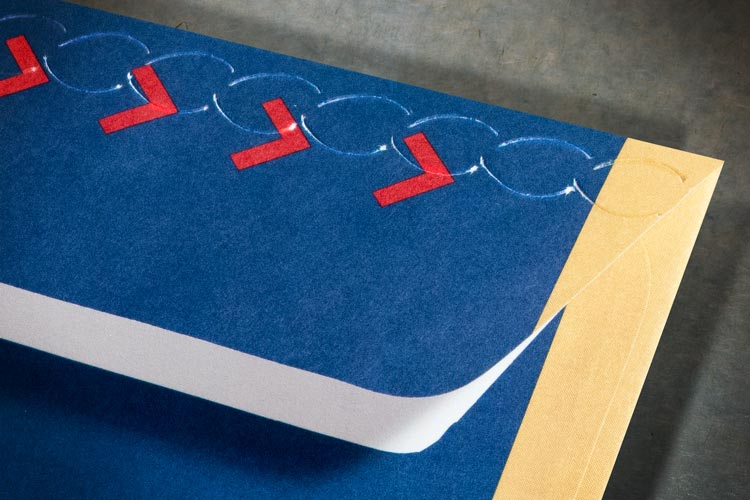 Another way to pique your mail recipient's interest is to infuse your mailpiece with wonder. How? Involvement devices such as the perforated tear strips on a Tension Rip-Ope envelope summons the inner-child, creating excitement and intrigue about what's inside. The strips can be placed on the front, side or back of the envelope. Plus, when you offer the recipient a way to physically connect with the envelope, it increases their interest and can improve brand recall of your offer.
3. Make Your Envelope Wonder-Full
The envelope is just part of your offer. The insert tells the rest of the story, so choose an insert that complements your envelope.
Can't quite picture it? See for yourself! Request your Rip-Ope sample today and feel like a kid again.
References:
1 – "Response Rate Report". Data & Marketing Association. 2015.
2 – "A Practical Guide to Creating Effective Direct Mail Campaigns". Neopost and Data & Marketing Association. 2015.