One in an occasional series to highlight popular products.
We're inherently attracted to shiny objects. Research suggests that shiny things remind us of water, and because we have a primal need for water to survive, we are subconsciously attracted to it.
In a crowded mailbox, a shiny envelope can give you a marketing advantage: A metallic envelope is attention-getting and can be easily spotted among a sea of white envelopes.
What are Metallic Paper Envelopes?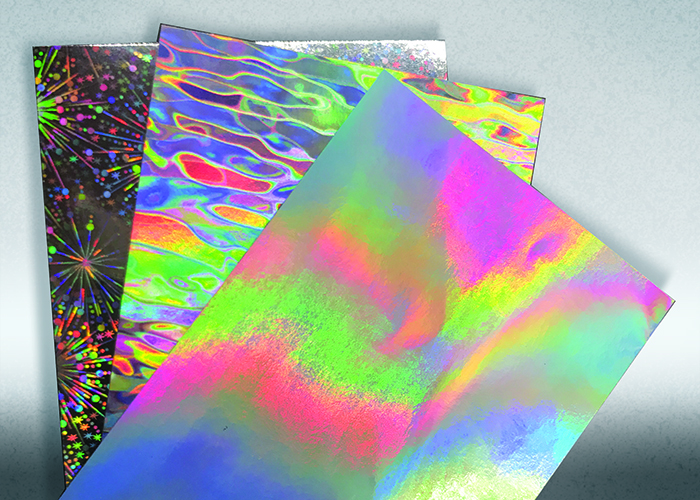 Tension's metallic paper envelopes have a brilliant, lustrous appearance. They come in many colors, and because they allow for traditional flexographic printing, can showcase a design or important copy, such as your call to action. Metallic paper envelopes are also available with holographic effects to hyper-engage your audience with a "now you see it, now you don't" illusion.
Metallic Paper Envelope Benefits
Tension's metallic paper envelopes look, feel and communicate something different; they can be a real attention-getter in your recipients' mailbox.
Response-driver: People are attracted to shiny objects, and a shiny envelope can help lead a recipient to look, open and act.
Unique appearance: Striking aesthetics can communicate importance in your mailpiece or messaging.
Stands apart in a crowd: This is no ordinary envelope. Let your marketing shine with an elegant, lustrous metallic envelope.
Recipient engagement: Stunning shine will grab your recipients' attention.
Who Needs Metallic Paper Envelopes?
Direct mailers, this one is definitely for you. If you promote a product or service, or seek response from an important and high-valued offer, this shiny, gorgeous envelope could be the ticket to your success. And with so many color, design and printing options, the sky is the limit for your creative endeavors.
Want More Information?
Visit our product page for details, or contact us to find out more.