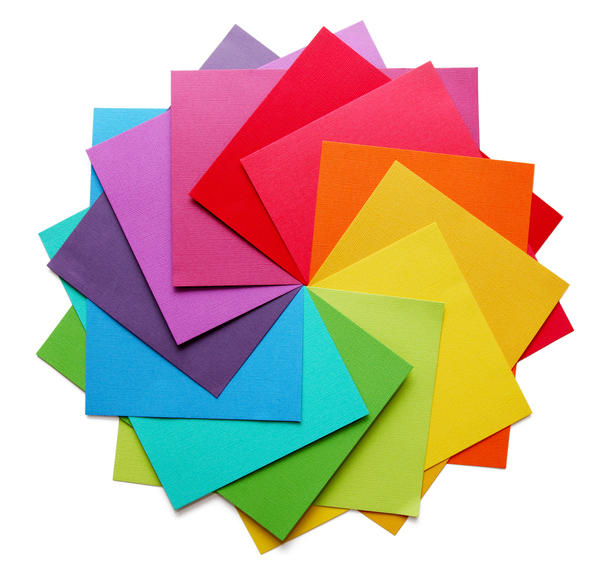 "Toto, we're not in Kansas anymore."
I heard this phrase about 27 times a week during my eighth-grade year. No, not a Wizard of Oz fanatic here. My Dad got a job transfer to Illinois from Kansas, so naturally, my classmates nicknamed this new kid "Dorothy."
In all fairness, the Wizard of Oz is a classic movie. Who can forget Dorothy opening the door and entering a Technicolored Munchkinland!? That scene made the film.
Color can have such a strong emotional connection for people, and smart marketers have taken note. Color is 80% more likely to be read than black and white marketing materials1, and 69% of people are more likely to open a mailpiece with color text and graphics on the front vs. a mailpiece without2.
Color is a huge response driver, and can "make" your envelope. Check out some of the ways to infuse color in your mailpiece during envelope production:
Getting Inked
Printing can happen either before or after the envelope folding process. A color wash (flooding ink over the top of the entire substrate for color) can provide a consistent, predictable background for your design in an exact-matched shade. Flexographic printing offers many color and paper options for your envelopes. For direct mail envelopes that have more complex images, enhanced flexographic print or lithographic print can provide magnificent representations of your graphics and/or text.
A Solid Green Envelope You Say?
Using colored stock as the envelope material is another way to give your mailpiece color. However, cost and color reproduction factors need to be considered. Printing on colored paper stocks can alter the color of your graphics (or brand colors) in unpredictable ways. Colored paper stock is also more expensive than white paper, and deep colors commonly have a higher price tag than pastel colors.

Color Reproduction

Availability

Cost

Color Wash on
White Paper

++++

++++

Variable

Colored Paper

+

++

$$$
Color can lend design flexibility to mailers in brilliant ways. Be sure to check print and paper options when designing your direct mail piece. And remember, when looking for your next envelope partner, know "There's no place like Tension, there's no place like Tension…"
References:
1 – "A Practical Guide to Creating Effective Direct Mail Campaigns," Neopost and DMA. 2013
2 – "Mail Openability Study," Leflein Associates. 2010