It's a classic "what-if" scenario.
If you could safely grab only one thing from your home before it was destroyed, what would you take?
Your pet. A cherished heirloom. Your wedding portrait.
Many families didn't have time to consider their "what-if" scenario during the recent California wildfires. Their homes and all of their possessions were destroyed in an instant.
Founded by Asa Mathat, the Phoenix Photo Project works to take away some of the sting of enormous loss. Their mission is simple and heartfelt: Help families start over with new photo memories from a complimentary photo session.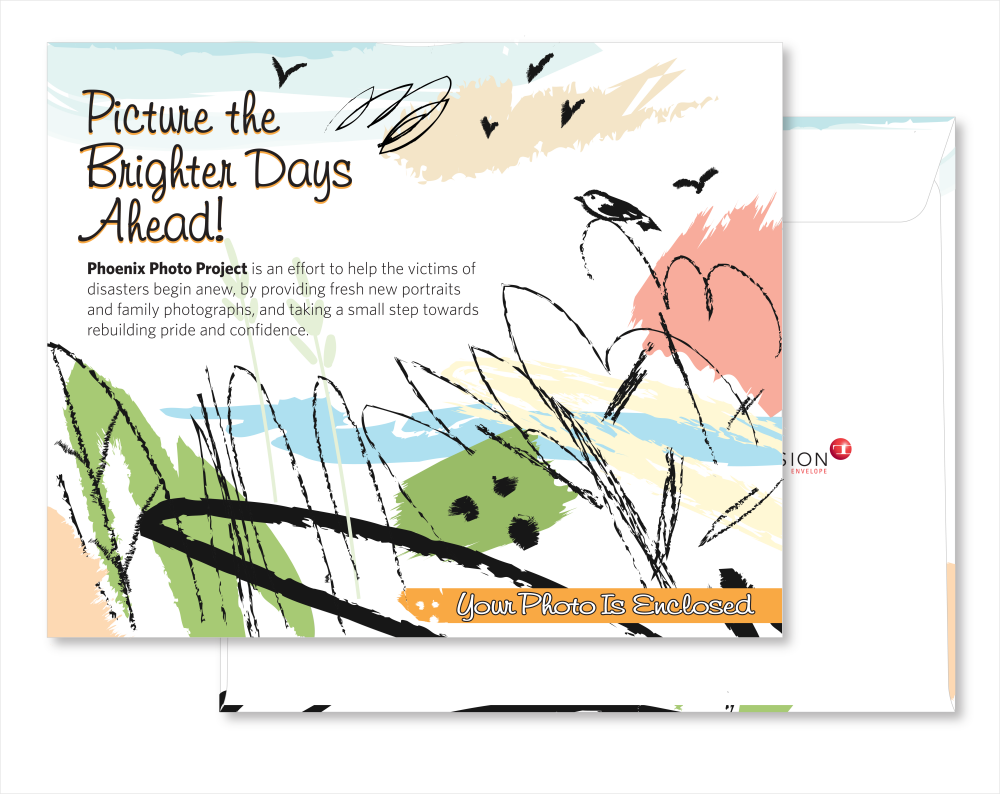 The support of their mission? Awe-inspiring. Last fall, together the Phoenix Photo Project and Walmart joined forces to arrange for a pop-up photo studio and all necessary logistics to be set up in Petaluma, Calif. Talented photographers, photo editors, technical assistants, makeup artists and local volunteers gathered to lend their time. And after the pictures were taken, the families went to the local Walmart and were given a custom photo envelope designed by Tension Design Group that included a printed portrait package and access to digital files. All of it made possible by the outpouring of support from the project's many sponsors*.
In classic Greek mythology, a phoenix is a unique bird born again from ashes. While the tremendous loss of material things can sting hard after the chaos passes, these families have the opportunity to gratefully reflect that things are just that. Things can be replaced.
When disaster strikes others, our best offer to help can be done through an act of kindness. Thanks to the collaborative efforts of the Phoenix Photo Project, families affected by the California wildfires are starting to put their lives back on a trajectory to normalcy; photos donated from the Phoenix Photo Project help families capture a new beginning, and perhaps hope to start again.
*The Phoenix Photo Project is made possible through support of Walmart, Fujifilm, Adobe, Hint, Tension Corporation, Allied Litho, The Home Depot, SanDisk and SmugMug.