An OIG report revealed reservations marketers have about direct mail. As a mailing industry professional, you have the opportunity to educate marketing colleagues about the importance of direct mail. This guide can help!
Learn How to Speak to Marketers about Direct Mail
Direct mail is an investment in resources, time and know-how. With a solid average return on investment at around 29%, it makes sense to dedicate some of your efforts into learning to speak to other marketers about the power of direct mail.
Let's get started.
In this section, we investigate marketers' reservations about how mailing rates and promotions can be confusing. Take a step back and understand USPS nomenclature, such as postal abbreviations, various mail classes and service types, and seek out resources that can help highlight promotions and incentives.
Click here to look into marketers' hesitations on how mail won't deliver the speed, timing and performance they seek. Good things are usually worth the wait, and mail is no exception: Understand that while it takes longer to deliver tactile marketing in the form of a mailpiece, there are strategic ways to optimize both the timing and performance realized from it.
Next, we equip you with the knowledge to avoid costly "fletter" and other mistakes involving incorrect mail specifications. There are networking opportunities and resources in the mailing industry that can help give you to a better understanding of how to get the best rates for your organization.
Then, we approach reservations about the cost of direct mail. With a whopping 9% response rate and ability to produce strong brand recall, your upfront costs are often smart investment toward a solid return.
Last, overcome objections marketers may have about the lack of design tools for direct mail with tips on internal and external efficiencies. Internally, repeatable procedures and design template can streamline design processes. Externally, there are a number of industry partners that can pitch in to help with some or all of your design needs.
---
Reservation #1: Mailing Rates and Promotions are Confusing!
Have you heard about the new breed of marketer? Today's marketers are versatile, skilled in everything from design to coding. And they are busy, wearing hats for social media, email, CRM, marketing automation, direct mail content marketing, Google Analytics, web design, SEO, retargeting…and the list continues.
Given that lengthy list, it's not surprising marketers have reservations about direct mail at times! Understanding their concerns is the first step toward addressing them.
When a marketer faces an already super busy day and is also tasked with understanding mailing rates and promotions, the prospect can be overwhelming.
The Solution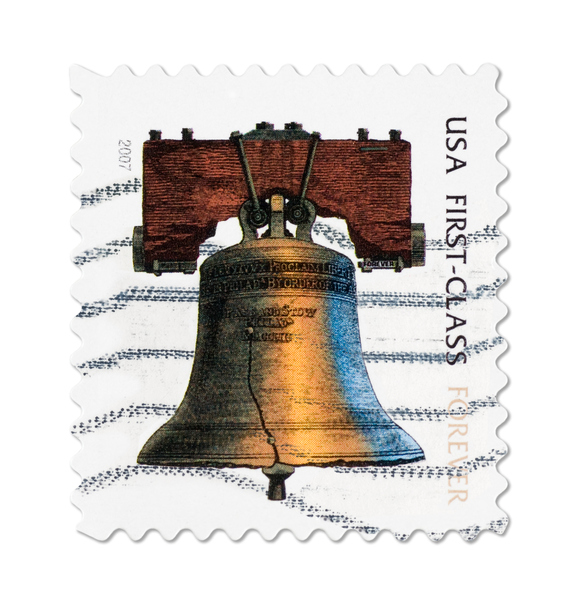 Become the Rosetta stone of marketers and translate USPS speak for them! This can help your customers better understand mailing lingo, rates and promotions (and maybe help them find better discounts, too).
Postal Acronyms Guide
The USPS loves acronyms. To prove it, they put together a guide that spells out all 663 (not a typo) of their glossary of postal terms, where you can find the definitions for postal terms and rate-related USPS acronyms such as IMb, AADC price and DNDC.
Hint: The "Control F" function on your keyboard is a quick way to navigate this page.
Postage Rates
Mailing rates can be challenging to understand due to the many classes and types of mail. To help, the USPS provides a helpful overview that breaks down postage by mail class, type (e.g., automation or nonautomation) and package services.
USPS Promotions White Paper
The USPS offers money-saving promotions and incentives to mailers. The incentives have specific requirements that need to be met in order to qualify for discounts yet can be confusing to some mailers. To help outline important details, every year Tension creates a white paper featuring each promotion, along with a webpage resource and blogs featuring real-world application examples. These materials detail promotion dates, program requirements and other important information, and most of all, offer HSV (high skim value – yes, we like acronyms, too) to those who need the information – marketers – in a digestible format.
---
Reservation #2: Direct Mail Won't Deliver the Speed, Timing and Performance I Want
Instant gratification. We are conditioned to it. We crave it. And we can find it – along with, many solutions – at the swipe of a finger on our phones or tablets. Naturally, then, marketers have reservations about snail mail and its ability to deliver what we need.
Given the length of time it takes to create and disseminate a direct mail campaign, marketers naturally wonder: How can traditional mail compete with the delivery speed, exact timing and performance of digital?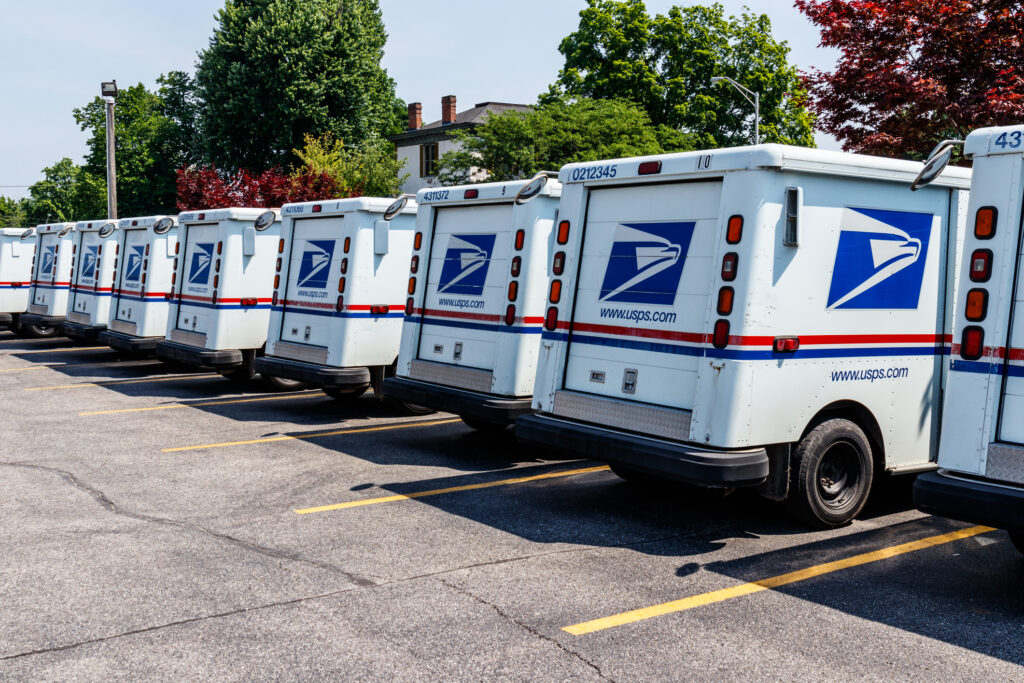 The Solution
Don't try to compete with digital. Instead, embrace the "speed of the swipe" in your direct mail campaign by improving turnaround and increasing reporting efficiencies.
Waste Watchers
First, speed up your direct mail by zeroing in on the process and zeroing out the waste. Your marketing contacts are comparing direct mail to digital (e.g., consider how much less time it takes to draft an email than to create a mailpiece), so it's critical to reduce steps in the process that cause duplicate work and added time:
Streamline your file approval and transfer processes to a central, cloud-based system where all team members have access.
Set up a dedicated file transfer platform to send and receive large graphic files.
Drop the Miscommunication
In direct mail marketing, timing can also be critical to a campaign, especially when urgency is communicated in the messaging. Make sure any date-related terms align with those of your marketing and USPS colleagues. For example, a "drop date" for a mailer means the day the #10 envelope direct mailpiece is dropped at the USPS for mailing, and not when it arrives in the recipient's mailbox.
Dashing Reporting Dashboards
Digital campaigns offer immediate feedback through campaign data. When mail is combined with digital, it can enjoy immediate feedback on coveted campaign performance data, too.
What is Informed Delivery?
Informed Delivery, which allows mail recipients to view images of their hardcopy mail on email, gives marketers the opportunity to view feedback on a robust reporting dashboard. Including personalized URLs (PURLs) on your mailpiece is another great way to track performance, as they can provide an instant, digital review of metrics. They also provide instant attribution, which is likely welcome news to your marketing contacts trying to determine campaign source effectiveness.
---
Reservation #3: Mail Specifications are Complicated – and I Don't Know What I Don't Know
Have you ever heard of a "fletter"? That's the term used for a letter that mails as a flat due to incorrect address orientation. It can also represent a 50 percent increase in postage (ouch!), turning a failure to understand postal specifications into a costly mistake.
Not surprisingly, today's busy marketers are concerned about knowing the specifications so they can comply with them.
Mail specifications can be complex, especially when you consider all the various classes of mail. Busy marketers find it challenging to understand mail specifications when they don't interact with them on a day-to-day basis.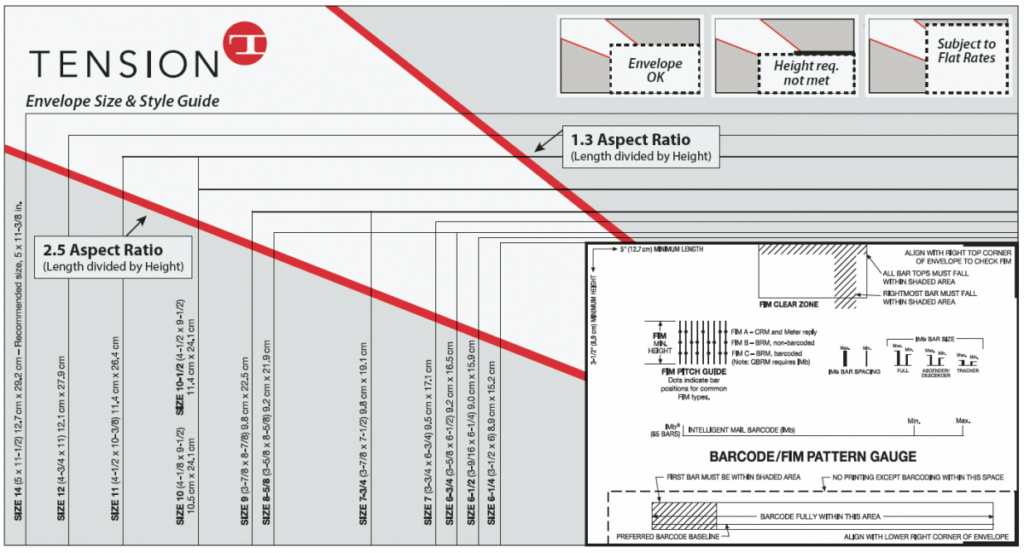 The Solution
Use available education and support resources to make it easier for your marketing contacts to understand and comply with mail specifications.
Get to Know the Experts
Remember how much we like acronyms? Here are some more for you. PCCs, or Postal Partner Councils, allow for communication to flow from mailers to the USPS and vice versa. They offer fantastic insight on local mail topics, and could be a way to learn more about mail specifications. MDAs, or Mailpiece Design Analysts, are specially trained postal employees who can answer your questions regarding mail piece design on anything from a #10 envelope to a #9 envelope to a large 9 x 12″ open side booklet. When you want to understand correct mail compliance, MDAs can explain the specifications on everything from paper, thickness and flexibility to rigidity requirements.
Become the Expert
The Envelope Manufacturers Association offers a Postal Partner Certification that can help you become an expert on mail specifications. This three-year certification covers everything you need to know about things like Intelligent Mail barcodes, aspect ratios and minimum basis weights for business reply mail.
LinkedIn Learning, available through subscription, has a treasure-trove of continuing education courses on mail specs. Print Production: Direct Mail by direct mail whiz Trish Witkowski is a good one to help you brush up on mail requirements, design and optimization.
Share Your Knowledge (in Bite-Sized Pieces)
Once you have the knowledge, you can share it with your marketing contacts in easy-to-understand ways. Watch our How an Envelope is Made video to better understand the envelope production process. Or, download one of our popular resources: Envelope Basics provides thorough overviews of envelope specifications, print, paper and more.
---
Reservation #4: Traditional Mail is Too Expensive
Mail stands out: it's formal, official and commands attention. It's powerful as a stand-alone marketing piece and can be even more powerful when combined with digital.
So, when the marketing team expresses reservations about the cost and effectiveness of direct mail, make sure they understand the whole picture.
Due to the materials and production involved, traditional mail is more expensive to produce than email. Is it any wonder the marketing team might question whether direct mail's return on investment (ROI) really does pay off?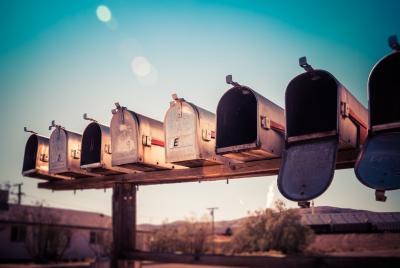 The Solution
Communicate the value of direct mail.
Promoting Direct Mail to Marketers
In a side-by-side comparison, direct mail garners more attention than email with a 9% response rate vs. 1% with email. Consumers also report a higher brand recall with direct mail at 75% vs. 44% with email, suggesting they are more emotionally attached to a physical piece of mail. So while it may be more expensive to produce a direct mailpiece, a higher response rate and brand recall could yield a larger return at the end of your campaign. Share research with your marketing contacts and let them know the effectiveness of direct mail!
Integrated Marketing
We are digitally inundated every day with social media, blogs, videos, Google ads and email, and are at times becoming immune to the constant barrage of digital noise. So while digital holds bragging rights for customer reach, mail is still more effective.
Smart marketers combine digital and physical on direct mailpieces that link to personalized URLs (PURLs) or landing pages for specific products. In doing so, they bridge the experience for customers with integrated campaigns that can also enjoy the reach of digital and the effectiveness of direct mail, up to around 25% more in consumer spend.
Leaning on Templates
Knowing the effectiveness, reach and instant gratification "digital direct mail" offers, you can defray some of the production costs by streamlining the design process. Create direct mail templates with repeatable processes you can use with each campaign to help save time and money. Put in place Standard Operating Procedures (SOPs) to update (and foolproof) your processes.
---
Reservation #5: We Don't Have the Design Tools for Direct Mail!
Sometimes in marketing, progress drives our curiosity. We are always on the watch for better processes, better applications and better ideas (in true form to our Lean and Continuous Improvement culture). So when marketers have reservations about the lack of design tools for direct mail, we have ideas for them.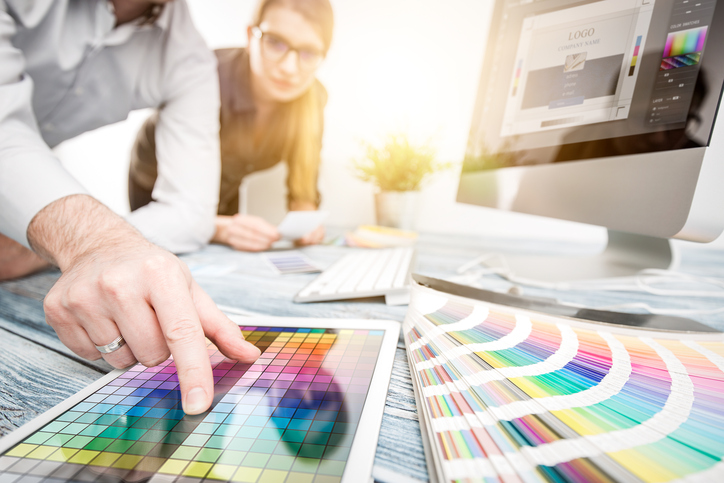 The Solution
Overcome the perception of operational barriers with solid design tactics.
Create Templates and Repeatable Processes
Templates and repeatable processes are ideal for marketers. Knowing that mail specifications call for specific address, postage and messaging placement, along with size and aspect ratio requirements, you can set up a blank template that can be used for your direct mailpiece over and over again with these parameters in mind. And once you have that in line, you only need creative and copy to finish up the mailpiece.
Hint: Check out our Envelope Size Guide – it can help you capture the perfect fit for your campaign.
Jumpstart Creative
Creative can take time depending on schedules and approvals, so it's best to discuss timelines upfront. You can pull images from your customer's website to get a jumpstart on the overall look of your mailpiece, or work with our Tension Design Group for custom mail piece design. Plus, it's good for integrated marketing efforts where a consistent, visual theme is beneficial for the brand.
Hey There, Partner!
Another way to overcome perceived operational barriers is to know your vendor network well and work closely with them on the details and timing for your mailing. Identify affiliate printers and mailing experts that can support a mailing, and understand if that means some of or all components of your campaign. Tension Direct is managed by a trusted partner who can handle the entire project from your contact list to the actual mailing.
Contact Tension
We've been designing successful mailpieces for more than 130 years, and have worked with generations of skilled direct mail marketers. Contact the pros at Tension and let us put our experience to work for your next direct mail campaign.