Informed Delivery® from the USPS® is a service that gives subscribers a daily preview of their mailbox and the ability to manage their incoming packages. Users receive daily emails with scanned images of incoming mail and package details. As the program continues to grow in subscribers, the USPS has given mailers a chance to capitalize on its program with a USPS promotion.
Informed Delivery Subscriber Growth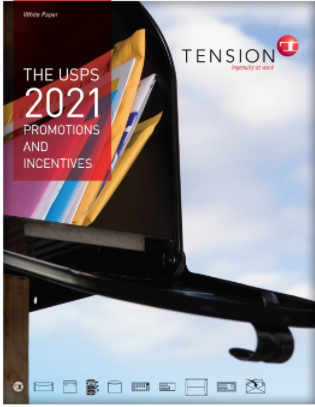 The USPS Informed Delivery program has enrolled nearly 40 million customers since its launch in 2017. Informed Delivery had 22 million subscribers at the end of 2019 and reached 13.5% of eligible households. By the end of 2020, it had more than 33 million subscribers and reached more than 19.8% of households. The USPS continues to improve and develop this popular program. Near the end of 2020, Informed Delivery introduced the Multiple Address feature which gives residential customers the ability to register and manage mail for more than one address, such as a residential address and a PO Box.
USPS Mobile App
In early 2021, the USPS announced that it will merge the stand-alone Informed Delivery app and its already established USPS Mobile® app into one user-friendly mobile app. In 2020 before the merger, USPS Mobile® was downloaded over 5.5 million times with an Informed Delivery section where users can preview incoming mail and track packages daily.
Informed Delivery Promotion
The USPS encourages businesses to participate in the Informed Delivery Promotion with special discounts on mail services. Aside from the financial benefits, mailers can use this opportunity to connect with multiple mail recipients at the same address. This can expand the lifetime of incoming mailpieces before the customers can even get their hands physically on them. Carrie Bornitz, retired USPS Program Manager for Informed Delivery, wrote a guest post for Tension on how Informed Delivery pairs digital elements to traditional physical mail. Click here to download our 2021 USPS Promotions Whitepaper.
Ride-Along Image
One of the USPS requirements for all Informed Delivery promotion campaigns is that the campaign must include full-color interactive content to accompany the scanned mailpiece, or Representative Image. When users click on the image, known as the Ride-along Image, in the daily email or on the dashboard, they are redirected to the target URL. This content is meant to enhance the call-to-action for the customer and reinforce the objective of the mailpiece.
Contact Us
The USPS Informed Delivery program allows mailers to integrate digital products into their marketing strategy, with engaged subscriber numbers that grow in size daily. To learn more about how the Informed Delivery program can benefit you, visit our blog here.
Contact us to discuss the benefits of Informed Delivery and the importance of having the right mailpiece for your campaign.