Marketing has become so streamlined that putting an integrated campaign together looks easy on the receiving end of things.
Take the example of Andrea and the e-retailer selling her all-weather car mats in this interactive campaign from the USPS®: Over the course of her customer journey, Andrea was exposed to six marketing events in just a little over a week's time. While these things likely took longer to plan, develop and launch than the actual campaign, none of them would have taken place without the initial engagement triggered by the direct mailpiece.
Knowing the importance of an engaging direct mailpiece, how much time should you build into your overall campaign schedule to plan for it?
How Long Does Direct Mail Take?
Six to twelve weeks. On average, that's the time it takes to plan, create and produce a direct mailpiece (although seasoned mailers will tell you to build in extra time regardless since there are often so many parties at work in a campaign). Here's what it looks like when broken up into areas of planning, creative, production and delivery:
Planning: 1-2 weeks
During this time, you need to establish your budget and your team. This includes both internal resources, such as an in-house creative team (if working with one), and outside vendors, such as an envelope manufacturer. You also need to select a list, develop your offer and select your mailpiece format.
Creative: 2-4 weeks
Copy and design work takes place during this time. What is your creative strategy and how will it be executed? Plan time for feedback and revisions before creative is approved.
Production: 2-4 weeks
Now that the mailpiece is conceptualized and approved, it's go time: Data processing, mailpiece production, printing and personalizing, inserting (if needed) and mail preparation need to occur before the mailpiece is ready to enter the USPS mailstream.
Delivery: 1-2 weeks
Depending on the postage you've selected and the distance mail has to travel, delivery can take up to two weeks. First-Class Mail® postage provides faster delivery than lower cost USPS Marketing Mail® postage.
Worth the Wait
If you're new to marketing, six to twelve weeks may seem like a long time to complete one piece of a campaign that lasts a mere week. Here's what experienced marketers will tell you about direct mail and why it's worth the wait as part of an integrated campaign:
Direct mail has a 9% response rate.1
Direct mail has a 30% return on investment (ROI).2
60% of marketing respondents said combining digital and direct mail increased ROI.3
Discover our direct mail solutions here.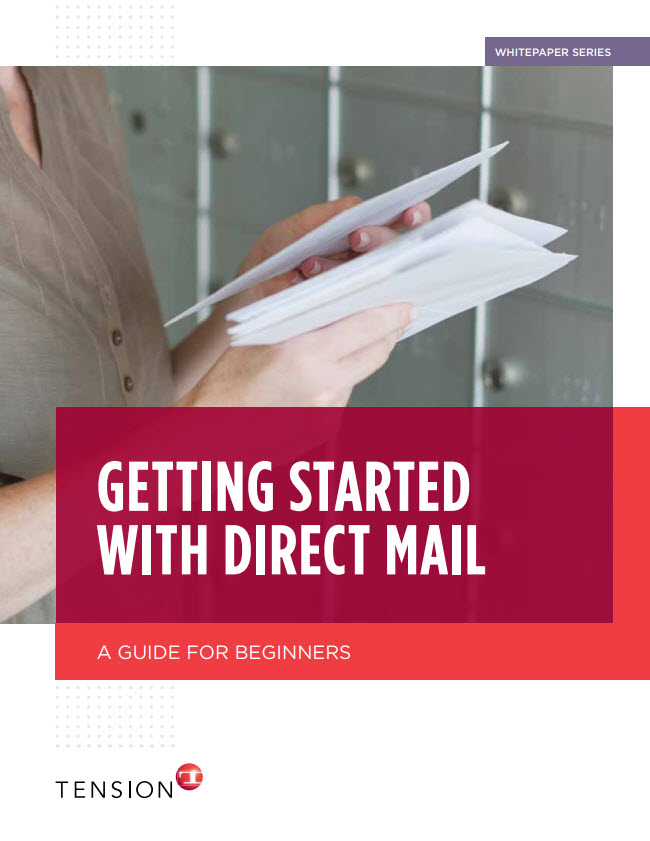 Direct Mail Basics White Paper Series
New to direct mail or could you use a refresher on running a campaign? Take a look at our Direct Mail Basics white paper series and equip yourself with the knowledge for a successful mailing.
Tension has been producing worth-the-wait direct mailpieces since 1886. Contact us to talk with an envelope expert on how we can help get response and return for your marketing.
Sources
1 – ANA DMA 2018 Response Rate Report
2 – DMA 2016 Response Rate Report
3 – "Direct Mail Conversion Research," USPS, February 2019