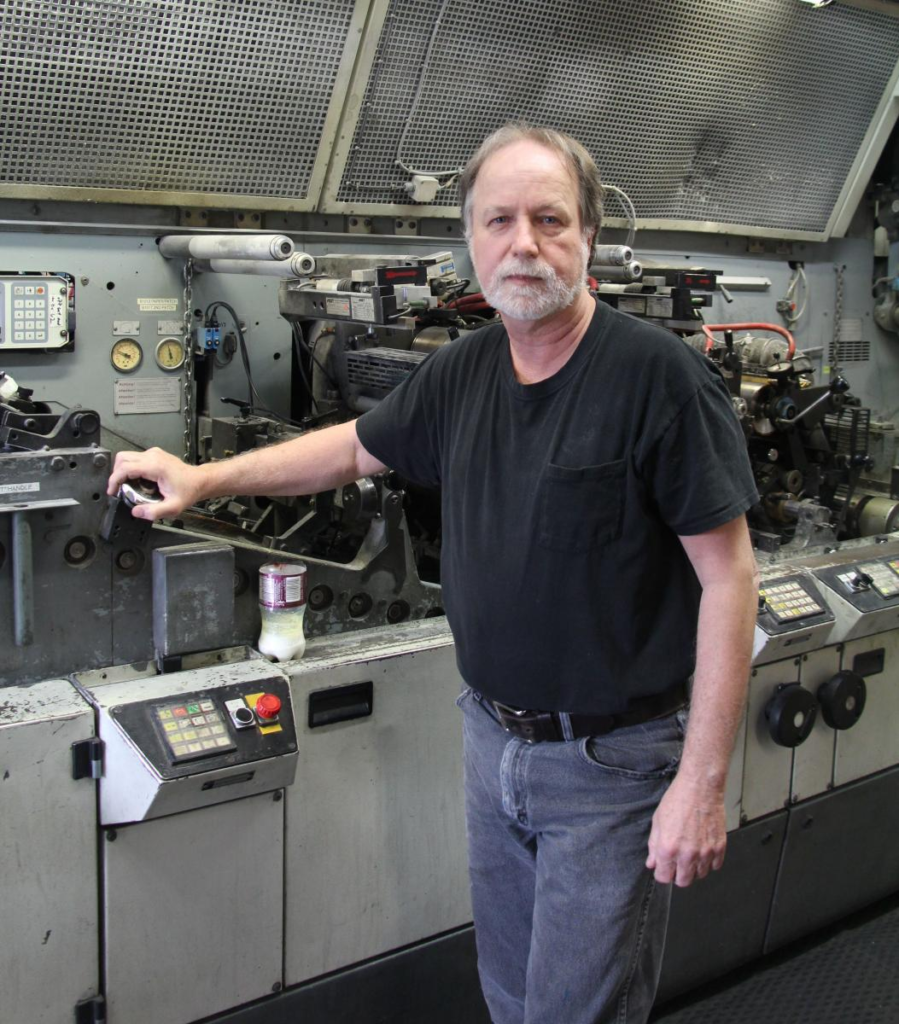 Greg Copeland doesn't look at envelopes the way your average Joe looks at envelopes. He's been an envelope machine Adjuster for nearly forty years and makes thousands of envelopes every day – he calibrates the machine as needed, carefully inspects product for quality and is constantly on the lookout for ways to improve the production process. Some might call him an envelope perfectionist. Because when Greg an makes an envelope, he reviews it with a critical eye, sometimes tearing it apart for a closer look. Is the seal strong? How's the side gum? Are the edges straight? Does the ink match the right Pantone color?
Greg is an envelope perfectionist. And, after nearly 15 years at Tension, he's quick to note that Tension has his back, investing in the team and the machinery.
"The management here really cares – the people I work with are great, and the machines run well," Greg says. "And if something needs to be fixed, Tension is really good about fixing it."
That makes a difference. The more attention we pay to details, the better the results for our customers. Precision is required for every job, no matter how basic or complex. Every envelope machine needs to run at its best – and be monitored by the best – to deliver the quality that translates into exceptional direct mail results.
Standing by his well-used toolbox and the 627 flexographic print envelope press on Tension's production floor, Greg says working on these machines is a great job for gearheads – a title he proudly claims, after tinkering with mechanics since he was a boy. He has even built an award-winning hotrod from the ground up (pictured above)!
With business growing and opportunities expanding, Greg encourages other gearheads to check out job opportunities at Tension.
"If you don't mind getting your hands dirty, if you can troubleshoot old cars, if you can find a problem and fix it, then you can work on these machines," Greg says. "It's a great job. I come in, run my machines, make sure every envelope is right, and go home – stress free. You can't put a dollar amount on that."
Know a "gearhead" dedicated to excellence? Tension Adjusters enjoy competitive pay and benefits, along with the opportunity to learn from mentors like Greg. Entry Level Machine Adjusters are being recruited now. Check out the job links here: Tension Careers.