Have you noticed bills becoming thicker in your mailbox?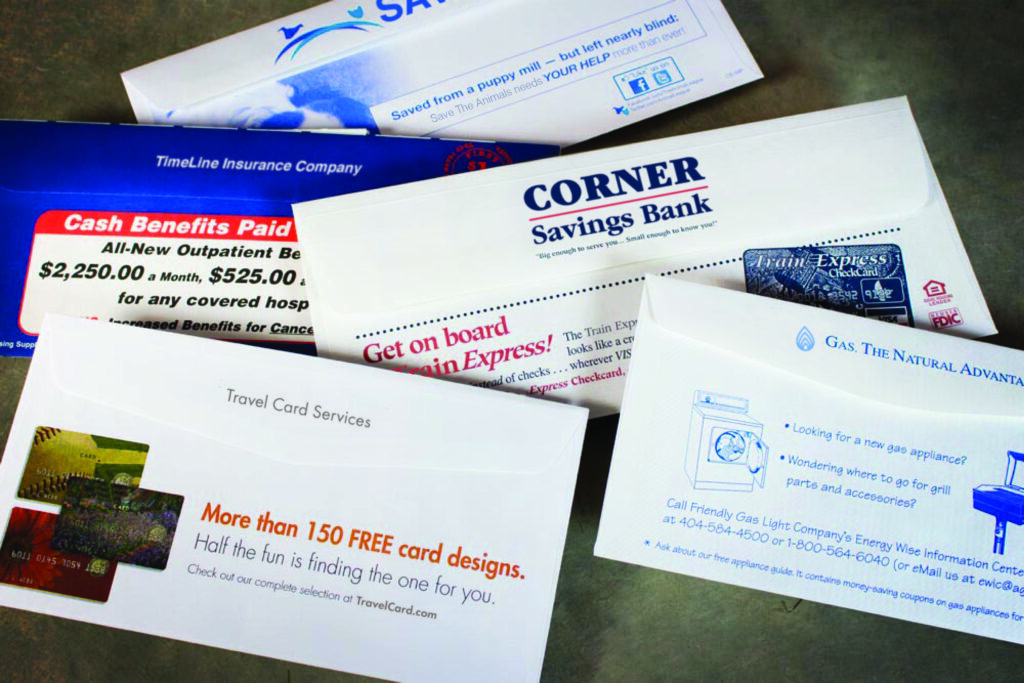 Bills, invoices and statements represent the most read and opened pieces of mail – 96% of people open and read bills while 92% open and read statements1. Businesses are sending more information along with transactional mailpieces like bills and statements, and this trend is expected to increase2. Why? Marketers have taken note of these captive audiences and are increasingly including more transpromo messages or secondary messages on bill and statement mail.
Get the most out of your transpromo mail by integrating your digital and physical marketing efforts.
Where to Start?
First, start with a marketing principle that's stood the test of time: The 40/40/20 Rule. Even though it was developed in the 1960s, the 40/40/20 Marketing Rule is still relevant. It was designed to help marketers understand where to focus their efforts, and states that 40% of efforts should be dedicated to the recipients or list, 40% of efforts toward the offer and 20% on the creative and copy.  
Here's how you can incorporate the 40/40/20 Rule with transpromo mail as part of your integrated campaign. First, let's take a look at the list.
The List: Whom Are You Targeting (and How)?
According to the 40/40/20 Rule, 40% of your results will come from the demographics of your mailing list.
Direct marketing expert and "Father of ZIP Code™ Marketing", Martin Baier (pictured above), redefined list targeting when he authored his 1967 Harvard Business Review article, "ZIP Code: New Tool for Market Segmentation." Over the next few decades, data enhancements have built upon Baier's ZIP code fundamentals and taken targeting to a new level:
Intelligent Mail barcode (IMb) – The routing code portion of the Intelligent Mail barcode (IMb) contains ZIP code information. Mailers can track when their statement or billing mail is delivered to various ZIP Codes through the Intelligent Mail barcode® (IMb) and Informed Visibility® from the USPS.
Leadmatch – This is a service that targets anonymous site visitors who've previously received a direct mailpiece from that company or organization. By using a reverse matching process that relates IP addresses, device IDs and device cookies to a physical address, anonymous site visitors can be retargeted with another mailpiece based on specific actions they took on the website.
Pro Tip: 78% of consumers will only engage if marketing is personalized3. Make sure to maintain a clean targeting list if personalization is part of your strategy. Mary Williams does not want to receive her billing statement with an exclusive message for Marty Williams, or worse yet, $$FirstName Williams.
Promote your business in your billing or statement mail. Contact us today and let's discuss how you can turn your transpromo mailpiece into a marketing win. 
Sources
1 – Elke Reuning-Elliott, "Mailing Bills and Statements? How to Get the Most for Your Money," NPF Presentation, May 2017.
2 – "U.S. Production Printing and Copying Market Forecast: 2016-2021," Keypoint Intelligence—InfoTrends.
3 – Erica Switzer, Vice President DM 2.0, "7 Integration Technologies to Seamlessly Track Direct Mail Effectiveness & Enhance Results," NPF Presentation, May 2019.