Mail and packages. They were the unspoken themes at this year's National Postal Forum in Indianapolis, where leaders from the USPS®, mailers and shippers stressed the importance of connecting with customers in a tangible way as part of an integrated campaign.
Informed Delivery® from the USPS helps marketers integrate their efforts by providing consumers with a digital preview of their letter-sized mail and information to manage packages before they arrive. Business mailers have an opportunity to integrate colorful and interactive campaign elements, and earn mail discounts through the new 2019 USPS Informed Delivery promotion.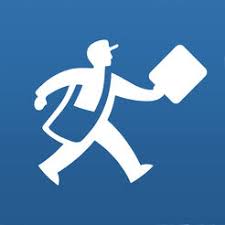 USPS Informed Delivery Promotion
The USPS 2019 Informed Delivery promotion encourages mailers to register and conduct an interactive Informed Delivery campaign on qualifying mailpieces.
Promotion Registration: July 15, 2019 – November 30, 2019
Promotion Dates: September 1, 2019 – November 30, 2019
Discount: 2% of eligible postage for First-Class Mail® letters, postcards, and flats, USPS Marketing Mail® letters and flats and Nonprofit USPS Marketing Mail® letters and flats. The discount is calculated in PostalOne!® and applied to the Postage Statement at the time of mailing.
Promotional Details
To qualify for this promotion and receive the mail discount, you must follow these steps:
Review resources on the Informed Delivery for Business Mailer Website.
Register for the Informed Delivery Promotion on the Business Customer Gateway (BCG).
Submit a JPEG or PDF of the campaign elements to the Promotion Office. This includes a Ride-along Image with a strong call to action, and a Representative Image if sending a flat.
Receive approval from the Informed Delivery Promotion Office prior to mailing.
As always, consult the USPS for more details on program requirements.
Related Tension Posts
Check out this post for an overview for business mailers on how to create an interactive Informed Delivery campaign. Or, see this post for best practices on integrating an Informed Delivery campaign with your marketing mix.
2019 USPS Promotions and Incentives, Simplified
Tension has prepared easy-to-read overviews of the USPS promotions, available to you.
Two-Page Overview of the 2019 USPS Promotions
Do you need a quick overview of the promotions and important dates for each? Click here to download.
USPS Promotions White Paper
Or, are you looking for an in-depth view of promotional details and requirements? Our white paper takes a deep dive into each promotion, highlighting approved mailpieces, available discounts and more. Click here to download.
Be sure to check full program requirements here*. The USPS gives all final approvals, and including one of the design elements mentioned above does not automatically qualify you for the promotions.
Integrate with the USPS
One message, multiple channels. It's the mantra of an integrated marketer, and one that can help earn you mail discounts through the USPS 2019 Informed Delivery promotion. Contact us to discuss the right mailpiece for your Informed Delivery campaign.
*All approvals must come from the USPS®. The information presented here is for illustrative purposes only.