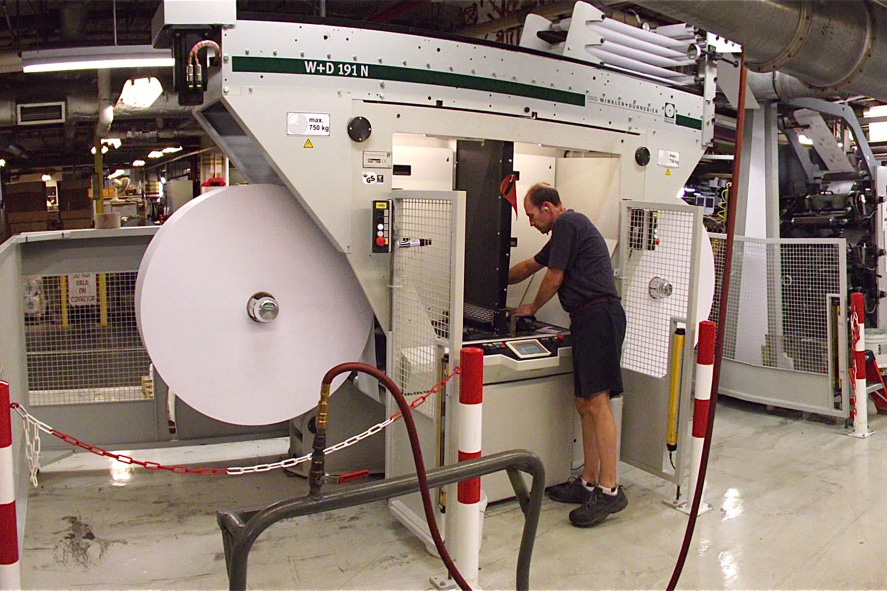 Make a Direct Impression
Tension is proud of its flexographic printing expertise. But you don't have to take our word for it. Year after year, Tension-manufactured envelopes are consistently recognized by the Flexographic Technical Association (FTA), which annually rewards the industry's best of the best in flexography.
Why Flexo?
Flexography is an ideal choice for long-run envelope jobs. With Tension's flexo printing, you have a wide range of paper and color choices, often finding economical solutions when using multiple colors or even bleeds. Tension's print capabilities ensure that your envelopes' color, logo and type are printed at the highest level of quality, upholding your brand standards with every envelope produced.
How It Works
Flexography describes a direct-impression print method where a roller distributes fluid ink onto a flexible printing plate. Doctor blades help to evenly distribute the ink onto the thin, photo-sensitive printing plates to ensure an even distribution of color. The plates then have direct contact with the printing surface. Once the images and information have printed, the same envelope manufacturing machines convert the printed paper into finished envelopes.
History of Innovation
Tension was a pioneer in the use of DuPont's Cyrel® photopolymer plates, working with DuPont for more than 35 years. Today, many of Tension's plants perform the prepress operations in-house, ensuring consistency and accuracy in your end product. Our dedicated prepress professionals have decades of experience and work closely with production staff.
Years ago, Tension led the envelope industry in converting from solvent-based inks to today's low-emission, water-based inks. Tension's water-based ink symbol promotes the fact that these water-based inks were used in the flexographic printing of the envelopes. Water-based inks contain much lower levels of volatile organic compounds (VOCs) than solvent- or petroleum-based inks. Tension's water-based ink logo is for the exclusive use of Tension customers. Printed on the envelope, it is another way that companies and organizations can promote their environmental sustainability efforts to their mail recipients.
Types of Flexographic Printing
Tension's flexographic capabilities include traditional flexo, enhanced flexo and process flexo.
The term "enhanced flexo" is most frequently found in the envelope industry, and refers to an improved level of quality and additional refinements when compared to traditional flexographic printing. It typically uses a central impression cylinder with higher line screens, delivering crisp images and text cost-effectively.
Process flexo is a flexographic printing method that combines the four-process colors, cyan, magenta, yellow and black, when producing the envelope. All printing methods – from flexography, to lithography to ink—use these four base colors. During the flexographic process, the ink is laid down in a series of small dots, yet your eye and brain are fooled into seeing the dots as complete, tonal images.
Award-Winning Results
Tension's award-winning flexographic printing is possible because of our commitment to creating long-term relationships with our customers. Lean Sigma defines Tension's philosophy – we are continuously improving our people and processes and establishing sustainable, repeatable processes that can be replicated at Tension's factories across the nation.  Contact a Tension Associate to discuss Tension's flexographic printing and how you can pack more color into your mailings.