Maynard Benjamin, Advocate for the Envelope Industry and Paper-based Communications, Shares Memories and Advice from a Career Well Spent
June 1984 marked the beginning of Maynard Benjamin's nearly 40-year tenure at the EMA, the world's largest association devoted exclusively to sustainable envelope manufacturing and paper-based communications. On June 30, 2023, Maynard will retire as President and CEO of EMA, formerly known as the Envelope Manufacturers Association, leaving behind a remarkable legacy — and tips for the next generation of leaders.
In that time, he forged lifelong friendships, created wonderful memories and proved to be an amazing leader and advocate for the industry. Tension Corporation has had the privilege of working alongside him, and we are grateful for everything he has done and his outstanding leadership and deep understanding of postal policy. He is widely respected not just by the industry but by elected leaders at the federal and state level and at the United States Postal Service (USPS®), having also worked with numerous postmasters general.
Maynard could be considered a Renaissance man as he has authored books, plays the drum in a fife and drum corps for colonial reenactments and is an avid fisherman. He is even-keeled and is globally known as a strategic thought leader. Most importantly, Maynard has been a great friend of Tension for many years.
Reflecting on a Productive Past
Maynard began his career at EMA in 1984 as the Vice President and Treasurer, before being named President in 1990. He describes what was then known as the Envelope Manufacturers Association of America (EMAA) as a product of the dramatically changing industry it supported. When he began, John Mahler, EMAA President-Elect at the time, promised Maynard that he would learn about "envelope-ology." He learned that and much more.
Maynard is not just an expert on the envelope — its history, purpose, potential and many nuances — but also on the relationships, processes and legislation that have and continue to impact its evolution.
Early on at EMAA, Maynard spearheaded initiatives to modernize the organization. He also put considerable effort into building relationships with members across the country to better understand their goals and how to help achieve them. From Miami to San Francisco and countless cities in between, Maynard was a fixture at industry events and cherished impromptu gatherings among association members like his "Friday Night Group."
"It began as an informal get together for dinner, and the price of admission was to tell an original story," he explained. "The group provided me a close-up and personal experience with the membership."
As Maynard became more familiar with members and the issues affecting them, his resolve to act on their behalf only strengthened. For instance, when members became concerned that a piece of legislation may be too restrictive, Maynard took note.
"I learned a vital lesson from that experience: that you should never take on a legislative issue unless it is beneficial to all and harmful to none," he said.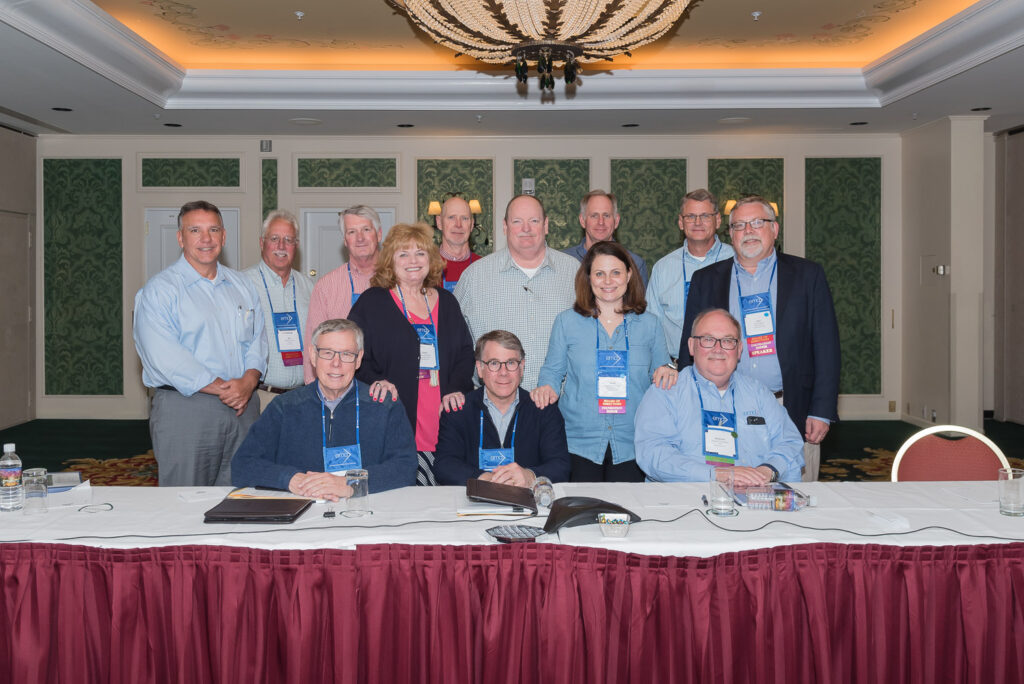 Maynard carried that lesson with him throughout his career. Each decision made was not only meant to improve the EMA organization, but also to support its members. Under his leadership, the EMAA changed its name to EMA (Envelope Manufacturers Association) in 2010 and updated its mission. Understanding that today's industry encompasses a spectrum of products and services, EMA is committed to moving envelope and paper-based communications forward.
Maynard's keen insights and influence extend well beyond his organization. Among other accomplishments, he helped ensure the passage of the Postal Accountability and Enhancement Act (PAEA) of 2006 — the first major overhaul of the USPS since 1970 — as well as the formation of the President's Commission on the Postal Service that same year.
"When the legislation was signed by President Bush, I was fortunate to get invited with others to enjoy the moment that we had all put our mark on; that would protect mailers as well as give the USPS clear direction on its future," he recalled.
Determined that processes evolve with changing times and demands, Maynard again played an essential role in the most recent legislation impacting the USPS and our industry, the 2022 USPS Reform Act. It is intended to help the USPS achieve financial stability, normalize postage rate increases and improve service. Maynard's extensive relationships at Capitol Hill, at the White House, with regulatory agencies, and the USPS have been invaluable. He has worked with twelve postmasters general who have always sought his counsel.
Advice For the Years Ahead
Looking ahead, Benjamin is certain opportunity awaits EMA and the industry it serves, so long as future leaders embrace inevitable change and remain agile. Specifically, he urges manufacturers to explore new channels.
"To grow and thrive into the future, envelope companies have to diversify their operations," he explained. "Maybe it is to be part of a larger concern or to acquire one or more companies that are in different businesses and manufacture different products."
Whether it be new product lines or envelopes, Maynard encourages manufacturers to establish and commit to a vision for the future, while understanding that things change. It is important that they remain receptive to new ideas and be willing to shift course if necessary.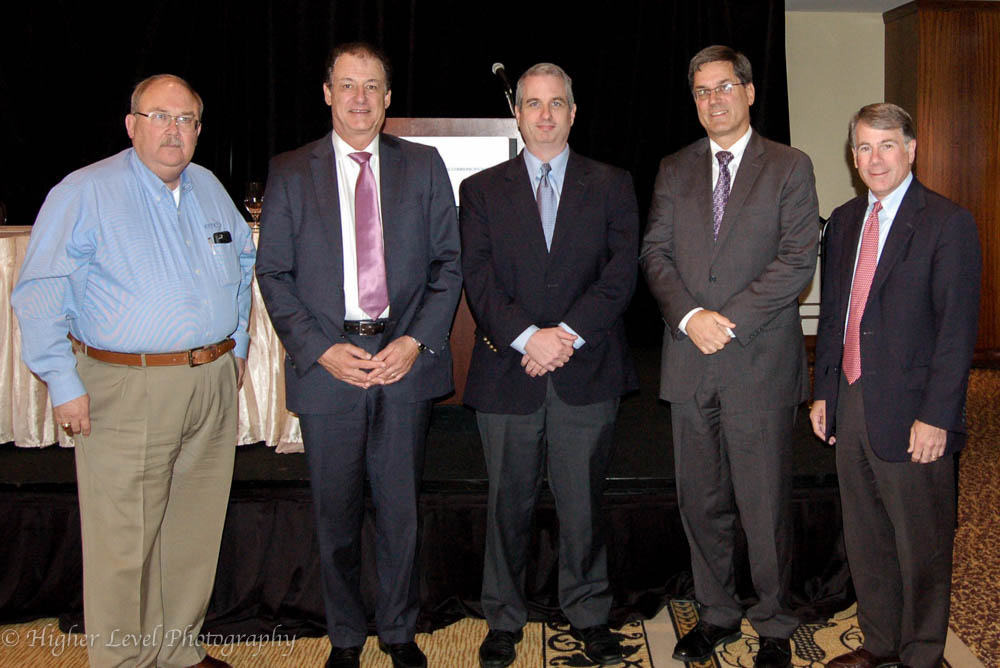 "I have great faith in the leadership of this industry; [an] industry that is resilient. Regardless of what happens at the USPS, mail touches people in so many ways," he said. "As long as we are able to innovate, the industry will adapt."
Importantly, though, amid changing legislation and technologies, he urges the industry not to lose sight of what made the envelope industry great in the first place.
"We understand our customers, our products and the service we bring to the communications process," he said. "For over 170 years, our industry has done very well. As long as we remember why we are here, we will do well in the future… Keep pushing the envelope!"
Bill Berkley's Personal Reflections on Maynard:
Maynard has been not only a great friend of the industry, but a great friend to Tension and our family. As past chairs of the EMA, Bert and I have had the privilege of working closely with him. Over a career one meets few individuals as distinguished and capable as Maynard. His knowledge is extensive, and he has impacted all parts of our industry—from the technical, to training, administration, innovation, and more. His contributions in the public policy space are immeasurable, as he has been responsible over decades not only for the legislative and regulatory successes of our industry at both the federal and state level, but has done so in a manner that resulted from his unique ability to collaborate and create coalitions that led to innumerable successes both large and small, such as the recent postal bill. Importantly, he has also helped stop or limit legislation that he knew would be damaging to our industry and our businesses. His ability to strategize and build relationships is unparalleled.
We cannot thank Maynard enough for his tireless efforts, his record of success, and the wisdom he has shared with all of us. We are forever grateful for his friendship and are very appreciative of all he has done for the industry, and Tension. We wish him and his wife, Margie, nothing but the best in retirement.